Looking back over this last year was tough. We were reminded of all that happened in the world and in all the many ways we were shown just how scary and unequal our country can be. We were also reminded of how special this community really is — and how when we all come together, we grow, we learn, and we help each other when it matters most. We wanted to share all this with you, so we asked Mayya Agapova, Emily Tartanella, and Vanessa Vergara to illustrate a few highlights from AIGA DC's 2020 – 2021 programming year.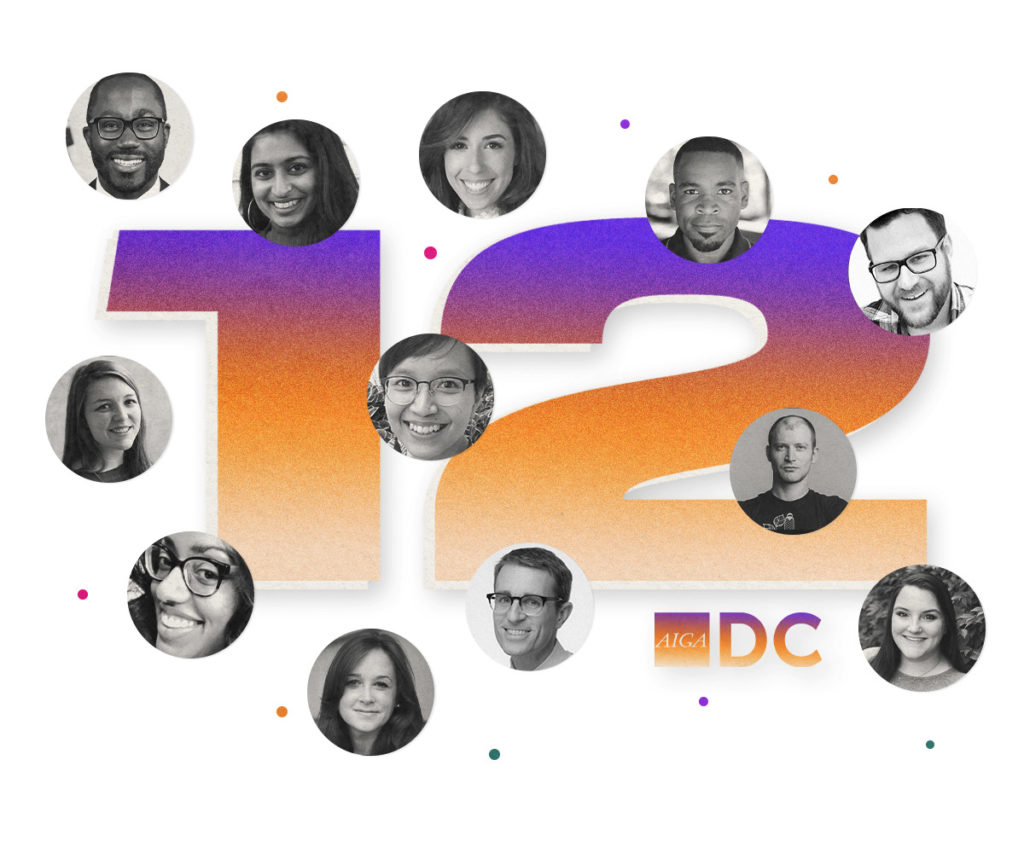 12 Members Joined the Board
A dozen members are finishing the first of two years they've committed to the AIGA DC board of directors. We accomplished so much together already! Additionally, we've recruited seven new board members to join us next year – learn more about our newest members and the process they went through to join the board.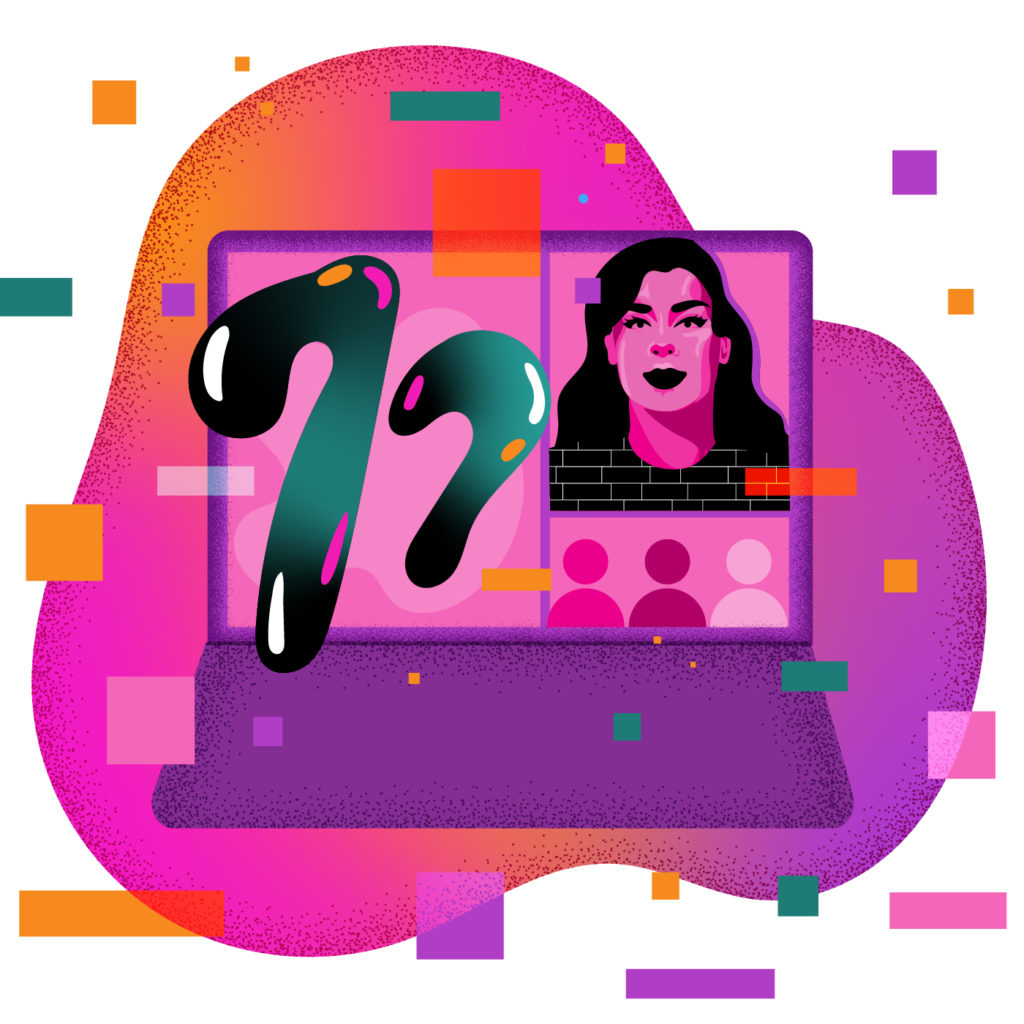 77 Events Organized…all virtual
We became Zoom masters this year (more than 300 hours worth!), taking our full programming calendar online, including 37 events from DC Design Week, a 24-hour CreateAthon, 22 talks from the DotGov Design Conference, two portfolio reviews, three Salons, four AMAs, and 10 other events throughout the year.
Missed one? 48 of these are available to all AIGA members on our Event Recordings Archive.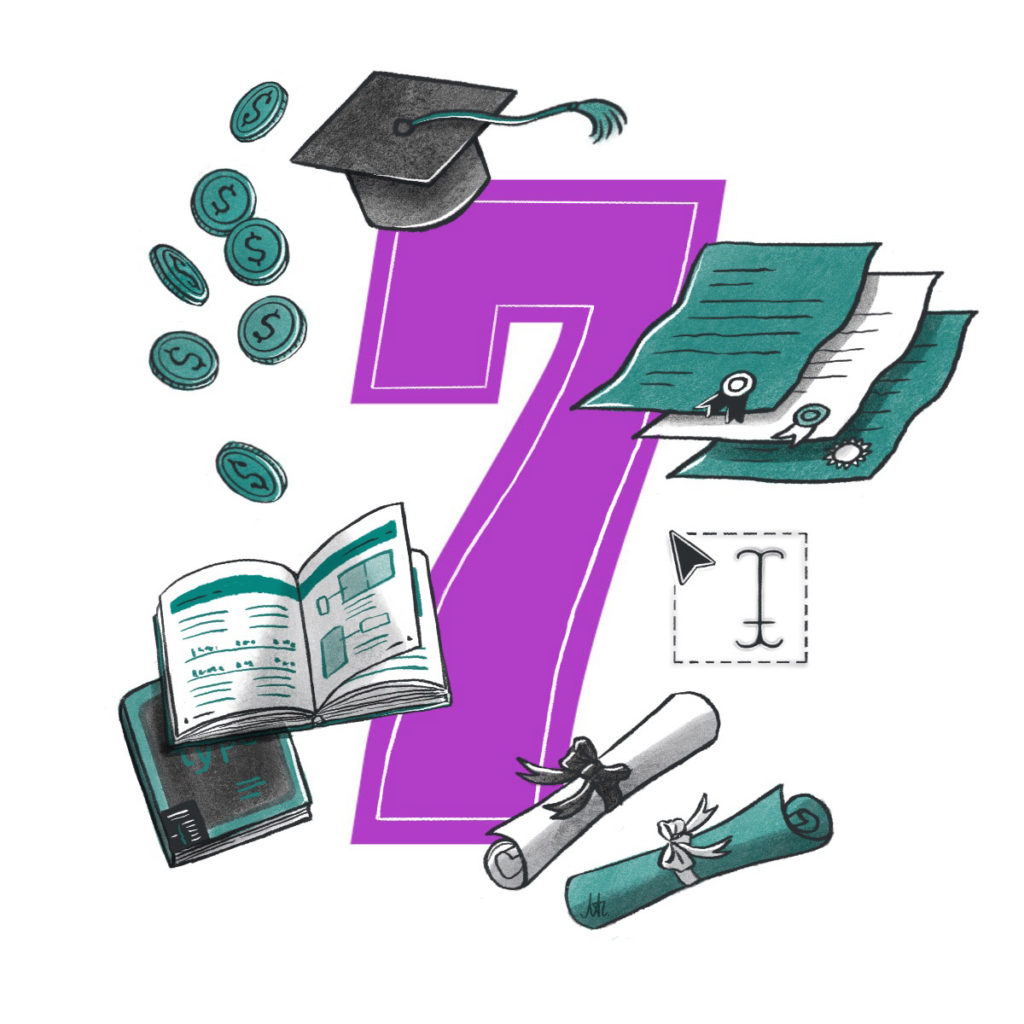 7 Scholarships Awarded
Through programming and direct support of donors, the Design Continuum Fund awarded seven scholarships ranging from $500 – $2000 to support the design educations of students from underrepresented communities in the DMV. Meet our 2020-2021 recipients.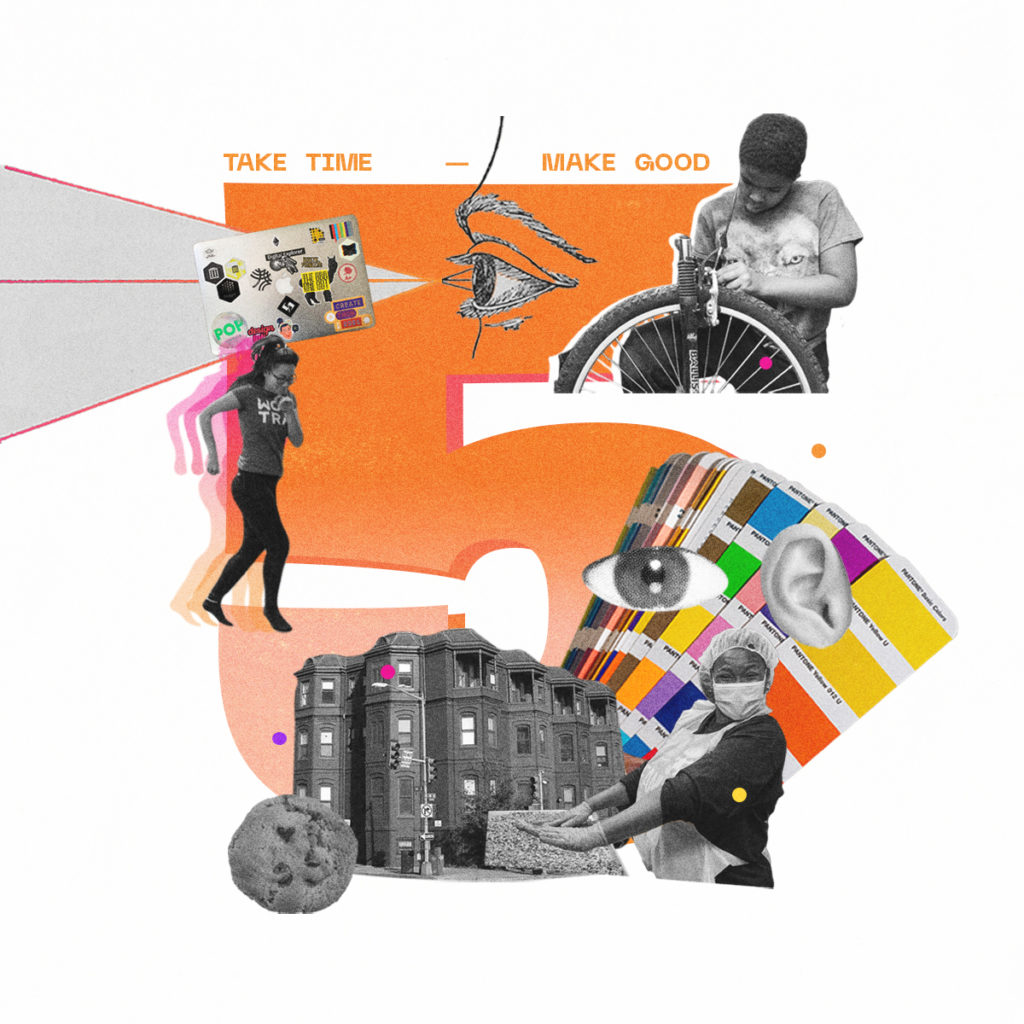 5 Nonprofits Supported
CreateAthon, our 24-hour hackathon event, pairs teams of creative volunteers with local nonprofits needing design services to help them more effectively achieve their goals in the community. Learn more about the nonprofit organizations supported by the events.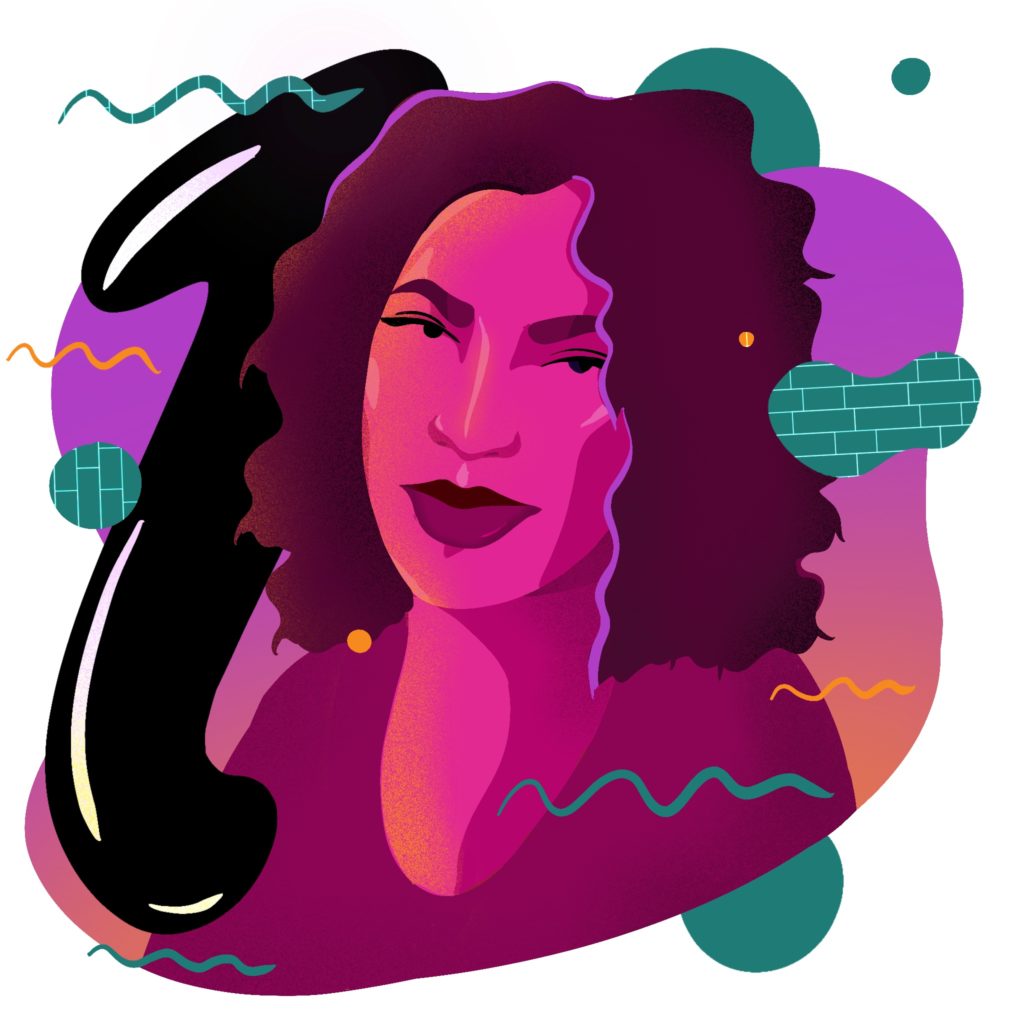 1 Fellow Honored
The Fellow Award recognizes designers who have made a significant contribution to raising the standards of excellence in practice and conduct within our local chapter and regional community. Reece Quiñones joins a twenty-year legacy of Fellows devoted to design excellence, community, and leadership. Read more about Reece and the AIGA DC Fellows Award.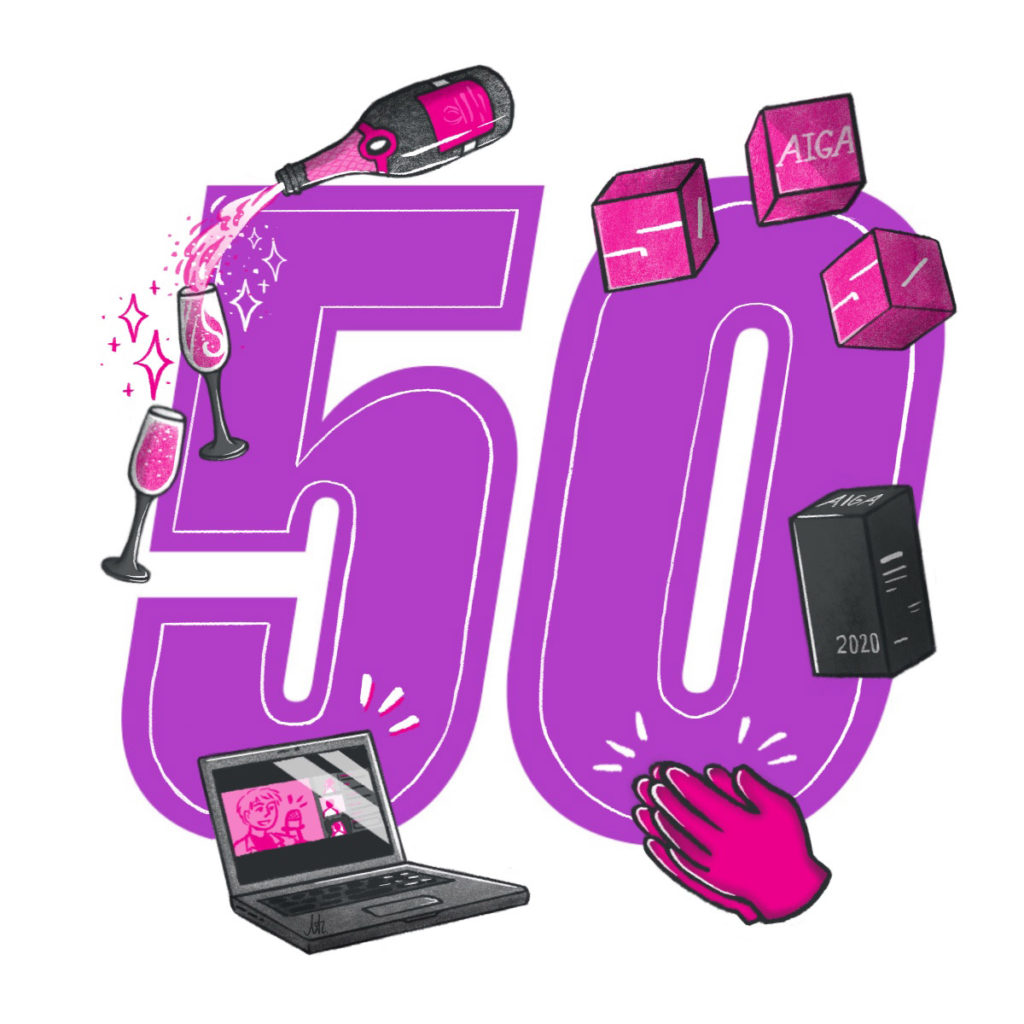 50 Design Works Recognized
The pandemic disrupted our bi-annual AIGA 50 Awards in early 2020 and ultimately we announced our winners during DC Design Week in September 2020. The work excelled. See it at aiga50dc.org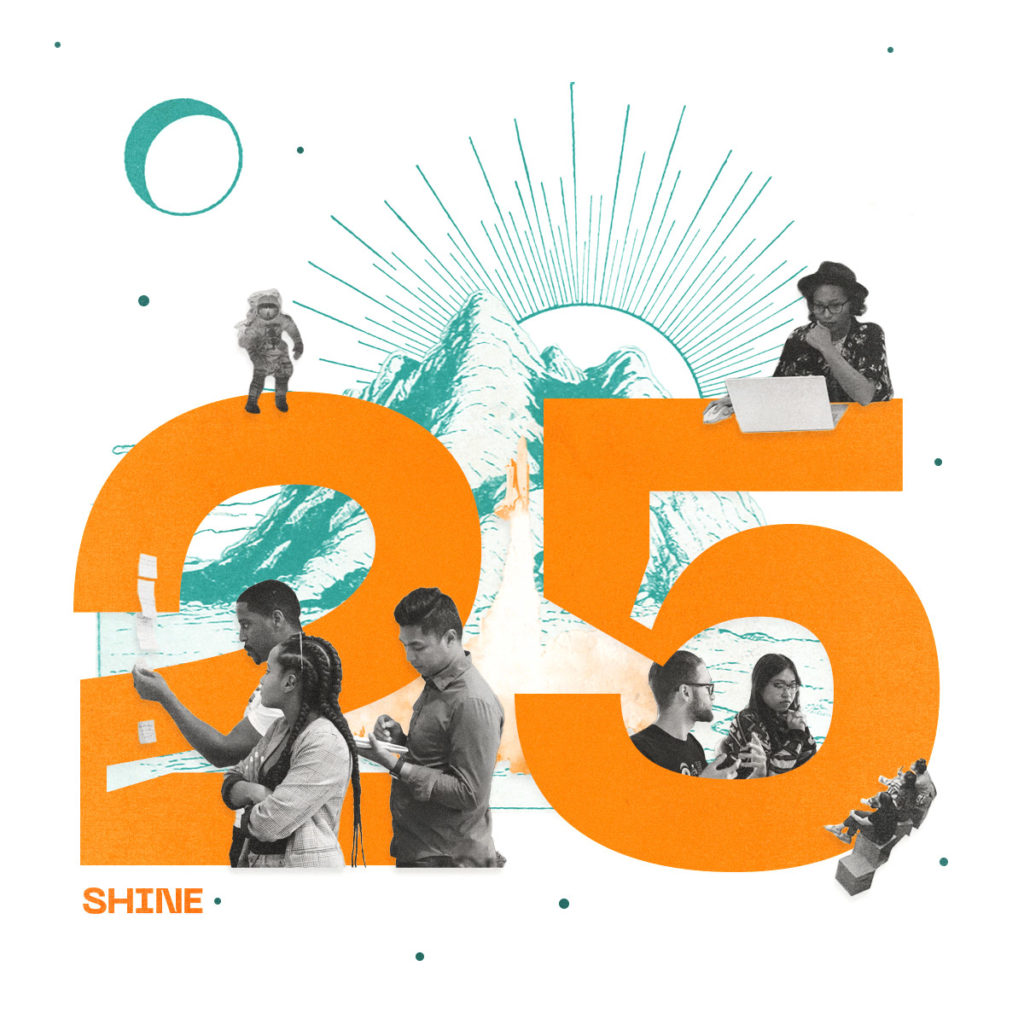 25 Mentor / Mentee Pairs
Our SHINE mentorship program celebrated its 10th anniversary this year! The 2021 cohort paired mentors and mentees around the DMV design community for four months to connect, challenge each other, and collaborate on a project of their choosing. Learn more about SHINE.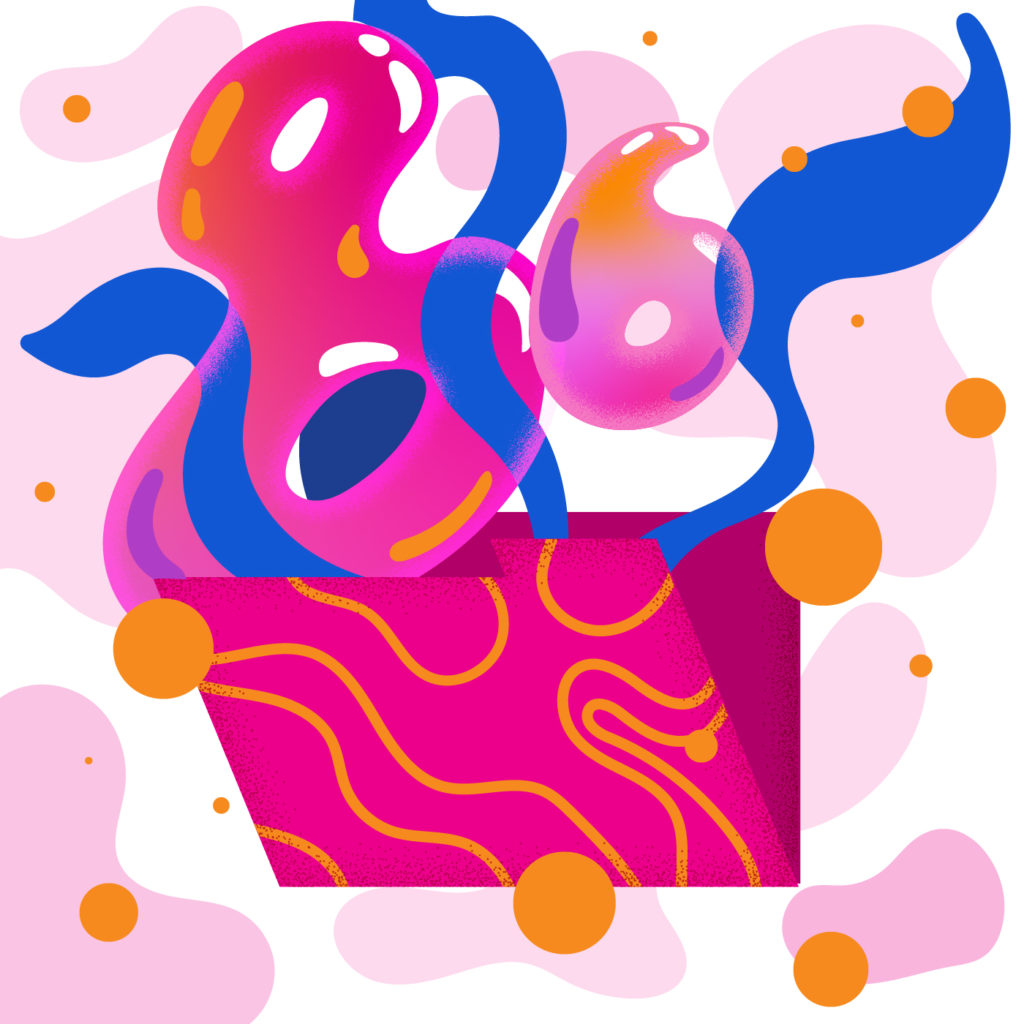 86 Portfolio Review Sessions
Between our annual Creative Review and our Immigrant Portfolio Review in partnership with Upwardly Global, DC design professionals volunteered their critiques to dozens of emerging designers seeking feedback and context for their work. See a standout set of designers who shared their portfolios with us.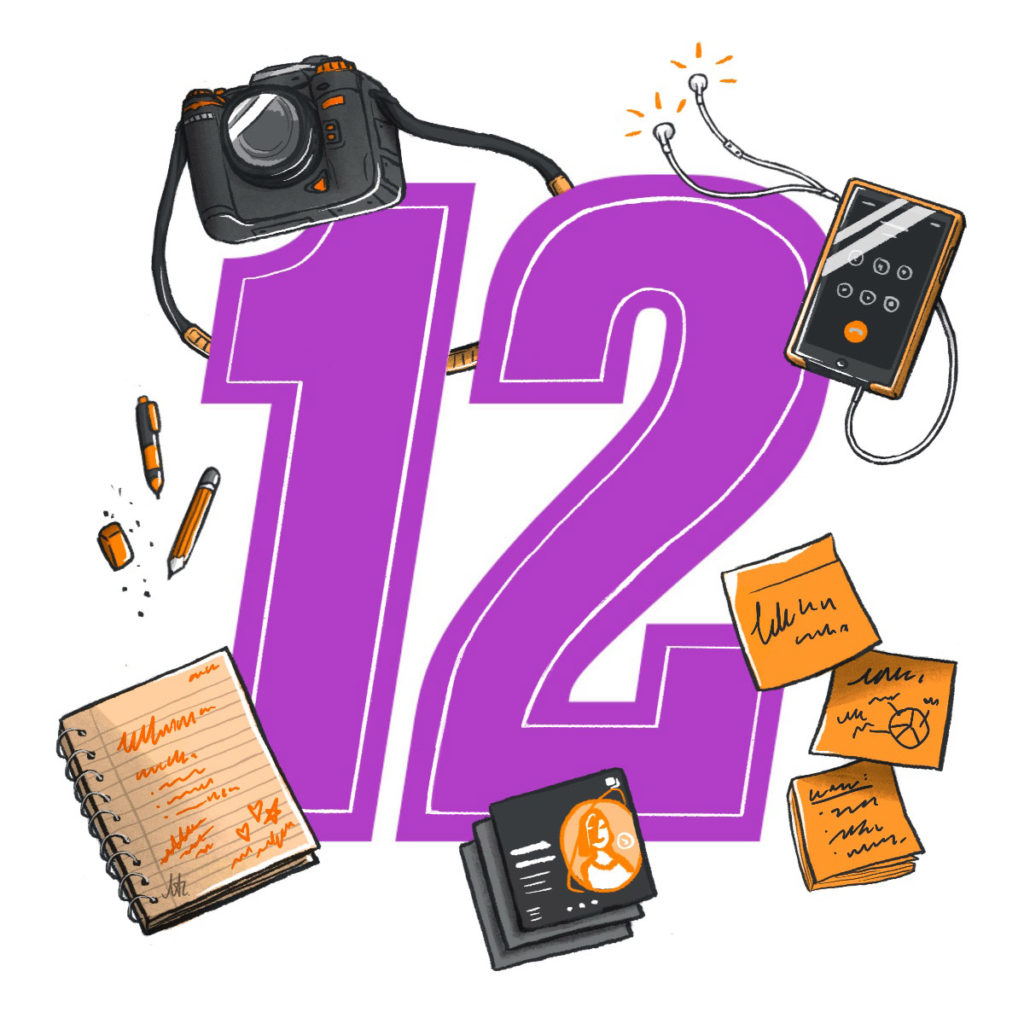 12 Projects Commissioned
From event promo graphics to full conference branding, we featured and promoted work by local designers. Recently, our AAPI Creative Spotlight showcased the works of 9 local designers in an editorial package created by designer Rachel Newman. This article you're reading right now features illustrations by local talents Mayya Agapova, Emily Tartanella, and Vanessa Vergara.
2020-2021 has been a decade of a year — we love this community so much, are so grateful of all our volunteers, and are ending this programming year filled with pride of all the ways we've grown and stepped up for each other. The AIGA DC Board is going on a summer hiatus to rest up and start planning our programming for the fall. AIGA DC social and emails will be a bit quiet until then, but make sure you're following DC Design Week for all the updates leading up to an exciting week in October!
Header Illustration by Vanessa Vergara.