AIGA DC Fellow Award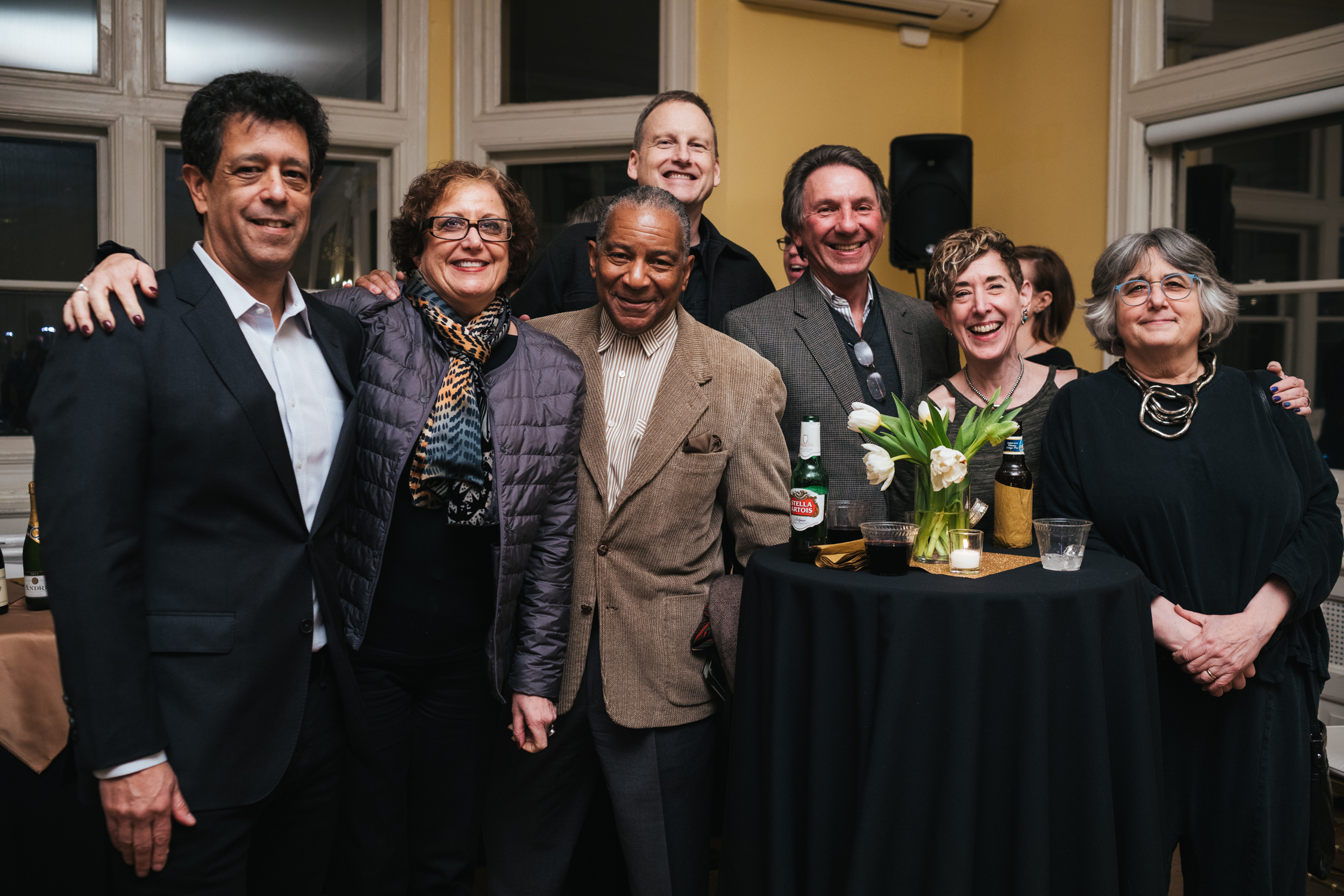 2021 AIGA DC Fellow Award: Who Will You Nominate?
The AIGA DC Fellow Fellow Award is back and nominations are open!
The Fellow Award is the highest honor a designer can receive from AIGA DC. We will be taking the opportunity to collect input from the AIGA community. Nominate a creative leader who inspires you.
Nominations close January 15, 2021.
About the Fellow Award
The Fellow Award is a means of recognizing those who have made a significant contribution to raising the standards of excellence in practice and conduct within the DC area design community and in AIGA DC. The areas of education, writing, leadership and reputation, as well as the practice of design, are given equal consideration in measuring significant contribution. A dedicated committee, will select a Fellow from the pool on nominees, submitted by the AIGA community.
To date, AIGA DC has given out fourteen awards, and you can learn more about the past winners.
Other AIGA chapters also have a Fellow Award.
Criteria for Nominees
AIGA DC Fellow Award nominees must be:
A current or former resident of the DC metro area for 10 years or more.
An exemplary professional in a design-related field, e.g., a copy writer, director, creative business owner, illustrator, creative director, animator, product designer, motion educator, etc.
A contributor to the DC area design community beyond what's required in their roles, e.g., mentoring outside of work hours, supporting AIGA or AIGA DC, and planning extracurricular events to encourage growth.
A professional with at least 15 years of experience.
An individual, rather than a company.
An inspiration to you, the person who is nominating them.
Nominees May Also Be
Preferred AIGA DC member — or renews membership before consideration. If you are unsure of their AIGA status, please submit your nominee for consideration and we will confirm on your behalf.
Under-recognized for their efforts — an unsung hero.
Someone you encountered in person on at least one occasion.
Significant contributors to the AIGA DC Design Continuum Fund (monetary or otherwise).
Nominated posthumously.
Nominees May Not Be
A current AIGA board member.
2021 AIGA DC Fellow Award Committee
The AIGA DC Fellow Award Committee is a temporary body of individuals composed who will consider all nominees and choose a winner. Committee members are not allowed to submit themselves for consideration. The committee is made up of current and former board members, community leaders, and former winners.
Sara Jamshidi
Rica Rosario
Dan Banks (2018 Fellow winner)
Mira Azarm
Lance Pettiford
Carolyn Sewell
Jessica Kerbo (Fellow Award Chair)
Can You Help Spread the Word?
Help us share the news that the AIGA DC Fellow Award is back!
The @aigadc #FellowAward nominations are open! Read the guidelines & think about who you'll nominate: https://dc.aiga.org/programs-initiatives/fellows/.
Still have Questions?
Please don't hesitate to email AIGA DC Fellow Award Chair, Jessica Kerbo, at jkerbo@dc.aiga.org with any questions you may have.
---
AIGA DC Fellow Award Recipients by Year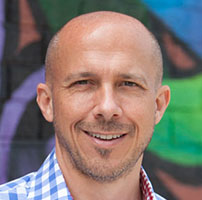 Dan Banks
Dan has been designing and art directing in the DC area for over 25 years, starting at George Washington University, then area boutique studios, and finally founding Project Design Company, which has been providing design solutions for the past 15 years. As a graduate from the Rhode Island School of Design, Dan is a broad-based designer and is committed to building and maintaining great client relationships, overseeing the creation of successful design solutions, and avidly pushing technology barriers. He was also an original partner of Flux Forward, a user experience firm. Dan's creativity spills into interior design and color consulting; most notably, he was a featured designer on HGTV's Curb Appeal for two seasons.
Dan has been a long-serving Adjunct Professor at American University and has spoken on branding and web design. Dan served on the board of the AIGA DC chapter as sponsorship director, vice president, president, and advisory board member. Since then, he has participated in various AIGA DC events, including serving as a SHINE mentor. As of 2018, Dan will be the 15th AIGA DC Fellow.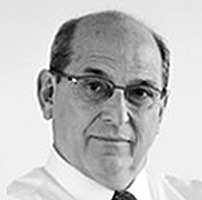 Leo Mullen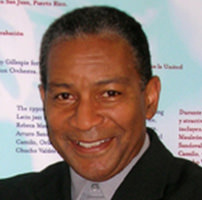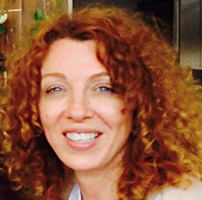 Rodney Williams and Tamera Lawrence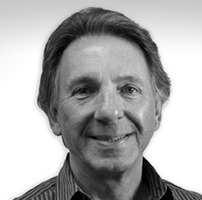 David J. Franek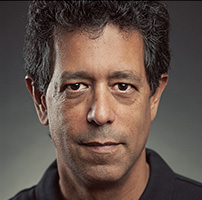 Antonio Alcalá
Antonio Alcalá graduated from Yale University with a BA in history and from the Yale School of Art with an MFA in graphic design. Since opening Studio A in 1988, his studio has won awards of excellence in design from local, national and international design institutions including AIGA, Print, Communication Arts and Graphis. His clients include: the National Gallery of Art, National Portrait Gallery, Smithsonian American Art Museum, National Museum of Women in the Arts, The Hirshhorn Museum and Sculpture Garden, The Phillips Collection, The Textile Museum, and the Smithsonian Institution. Alcalá is an adjunct faculty member of MICA's MFA graphic design program and is also responsible for the design of US postage stamps as an art director for the United States Postal Service. In 2011, Alcalá was nominated for two National Design Awards from the Cooper-Hewitt Museum. His work is represented in the AIGA Design Archives, the National Postal Museum, and the Library of Congress Permanent Collection of Graphic Design.
"On my journey to becoming a designer, many people gave me direction, guidance, and support. The best way to express my gratitude is to help others. An AIGA Fellows award is not a goal. It's an acknowledgement that one has helped others, and that is deeply satisfying."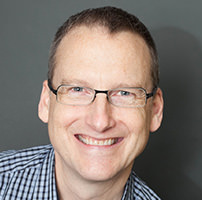 Sam Shelton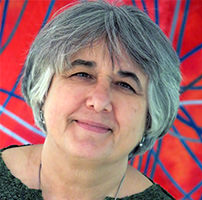 Judy Kirpich
Until December 31, 2015 when she sold her business to her wonderful partners, Judy Kirpich was the CEO of a successful design agency, Grafik. She oversaw a marketing and creative team of 35+ professionals and was responsible for guiding and developing large-scale integrated branding communication programs. Her clients included every Smithsonian museum on the Mall, numerous financial advisories, and many companies in the technology sector.
Kirpich has served as a guest lecturer at many universities and professional associations nationwide, and served as a judge for numerous design competitions. During this period she received her Fellow Award from AIGA DC as well as an Honorary Lifetime Membership in the Art Directors Club of Metropolitan Washington, the Presidents Award from the Women Presidents Organization, and served on the HOW Advisory Council and the Advisory Board of AIGA DC.
Under Kirpich's direction her firm, Grafik, has received over 650 awards for marketing and communication excellence from AIGA, the NY Art Directors Club, the Art Directors Club of Metropolitan Washington, the American Association of Museums, and the Type Directors Club. The firm's work has been published in HOW, Communication Arts, Print and Graphis and featured in over 65 books on design. And Kirpich is profiled in the book, International Women in Design.
Since 2015 she has a full time textile artist operating out of her studios in Washington DC and Lewes Delaware. Her work can be seen at judykirpich.com.
Of the AIGA DC community, Kirpich says,
"Operating as a professional has always been important to me, and AIGA was and is the gold standard for design community professionals. I believe it embodies the ethical and business standards we should all strive to meet. I was especially interested in issues of speculative work and making sure that our community supported each other and worked within healthy competitive boundaries. I think the AIGA helped designers understand that to be successful one had to understand not only creative issues but also business issues.
On being an AIGA DC Fellow,
"It still blows my mind that I get to be in this exclusive community that includes the like of Pat Taylor. Honestly, it is such an honor to be recognized for one's achievements, and I so admire my fellow recipients. I long looked up to and competed with many of the Fellows and know what wonderful, ethical talented human beings they are. I just can't still believe that I am old enough to be a Fellow…"
---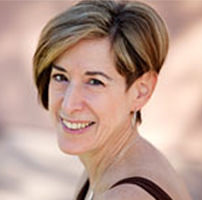 Beth Singer
A graduate of the Rhode Island School of Design, Beth Singer is one of the principals of Beth Singer Design, LLC, a communications planning and design firm she formed in 1981. Her three main roles within the firm are as communications strategist, creative director, and business director.
Some of the long-term clients with whom Beth has worked include Johns Hopkins University, the American Red Cross, International Monetary Fund (IMF), American Israel Public Affairs Committee (AIPAC), U.S. Departments of Education and Justice, National Science Foundation, and The Jewish Federation.
A leader in her field both nationally and locally, Singer served for four years on the national board of AIGA where she chaired four committees: sponsorship for chapters, finance, development and a nation-wide volunteer education project called the "Design Explorers." Singer is also a past president of the Washington, D.C. chapter of AIGA and served on its Board of Directors for over eight years in several capacities, sparking many new initiatives and programs.
Her firm's work has been featured in leading design journals including Graphis, Communications Arts, Print, Graphic Design: USA, HOW, and Step. In her spare time, Singer and her husband, Howard Smith, develop "design thinking" curriculum for elementary-age children and deliver lessons in both public and private schools.
"As far back as I can remember, my two passions have been creating and consuming great design and giving back to the community. Receiving the Fellow Award acknowledges both of these thirsts in a way that has spurred me on to do even more. Some may see the Fellow Award as an acknowledgement of accomplishment… I see it as a greater call to intensify my contributions to our world through design, mentor more people in the arts, and engage in expanded philanthropic activities. The Fellow Award reminds me I have a responsibility to keep on leading."
Charles Michael Helmken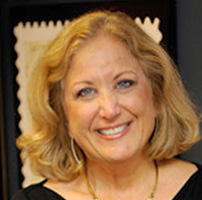 Ethel Kessler
Kessler has been a designer in the DC area since 1971. She has won over 200 design-related awards and her work has been acknowledged by Graphis, Communication Arts, Print, and other highly regarded design publications. In 2004, Kessler received the AIGA/DC Fellow Award for her achievements in design excellence and leadership in the DC area.
For over 20 years, Kessler has art directed stamps for the US Postal Service. Her first released stamp design was the Breast Cancer Semi-Postal Stamp that launched in 1998 and has raised over $85 million dollars for breast cancer research. Kessler has art directed over 250 additional stamps for the Postal Service including stamps for the Library of Congress, Louise Nevelson, Civil Rights, Alzheimer's, the Nature of America and Lunar New Year both 12 year series, the Scenic American Landscapes, Civil Rights themed stamps, and famous Americans like Ella Fitzgerald to Love and Weddings. She is honored to be among the select few to have this amazing opportunity.
"I believe there is no way to know in the beginning how your career will develop. From day one you just put one foot in front of the other and do your best. You find ways to participate or contribute that you could never have imagined. And you start developing as a member of the Design Community. I am so grateful that my life in design in Washington has been acknowledged by my peers. To me, it's the greatest award that can be bestowed! And I am grateful."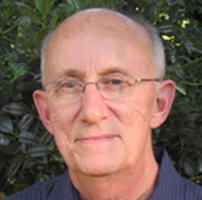 Terrence McCaffrey
Stephen Kraft Stephen J. Kraft was a calligrapher, designer and lecturer in the DC metro area. He's known for his work for the Library of Congress, the National Gallery of Art and Arena Stage. Kraft also taught graphic design and typography at American University for more than 40 years and lectured at the Corcoran College of Art and Design, and with the Smithsonian Resident Associate Program. From 1966 to 1984, he was the managing designer of Smithsonian Institution Press and his calligraphy was featured on a St. Francis of Assisi stamp issued by the U.S. Postal Service in 1982. In addition to receiving the AIGA Fellow Award, Kraft was also awarded the gold medal for design for his work on a guide to the Library of Congress's Moldenhauer Archives from the Art Directors Club of Metropolitan Washington in 2001. Kraft served as an AIGA DC Chapter president. He passed away in 2011.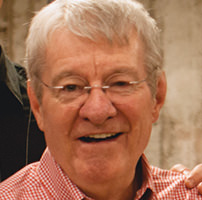 Pat Taylor
Pat Taylor was a graphic designer/art director for 60 years. For the last 45+ years, he traded as Pat Taylor Inc.
Taylor arrived in DC in 1971. He has been a member of AIGA since 1963. Originally, he wanted to be a famous cartoonist working for Charles Schulz. It didn't happen. Schulz did it all by himself. So Taylor said, "Okay, I'll be a graphic designer." He specialized in logos, book covers, posters, and magazine design.
Of the Fellow Award, Taylor said,
"When I received the Fellow Award, I slept with the medal. Nancy, my wife, slept in the back room. Bless her heart."
When asked for his advice to young designers, he said, "Join the club and go to all the events!"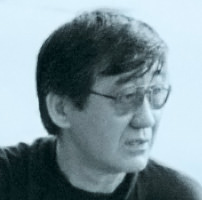 Tom Suzuki Tom Suzuki "transformed academic textbooks," writes Steven Heller in a New York Times obituary for Suzuki, who died in 2005. Suzuki was AIGA DC's first Fellow and set a high precedent. Together with his business partner Don Wright, Suzuki opened graphic design studio Suzuki and Wright in 1965. The studio was approached by a group of psychologists who wanted to start a magazine, which, under Suzuki and Wright's creative direction, became Psychology Today. Not long after, Suzuki ran Psychology Today's book division and this is where Heller's praise finds its root. After producing incredible work for Psychology Today, Suzuki became the art director for Time Life Books. From 1982 to 2004, he was the president and art director of a new studio that bore his name and continued to work with publications. Of his partner, Don Wright said, "Tom was so multifaceted — a great people person, an inspired teacher… He truly revolutionized the textbook industry." He also taught publication design at Stanford University and started one of the first user groups in the DC metro area. He served on the board of AIGA DC, the advisory board of Northern Virginia Community College, and was a lifelong member of the Art Directors Club of Metropolitan Washington. Read more about Suzuki's incredible contributions in this obituary by Steven Heller here [pay wall: The New York Times].