CreateAthon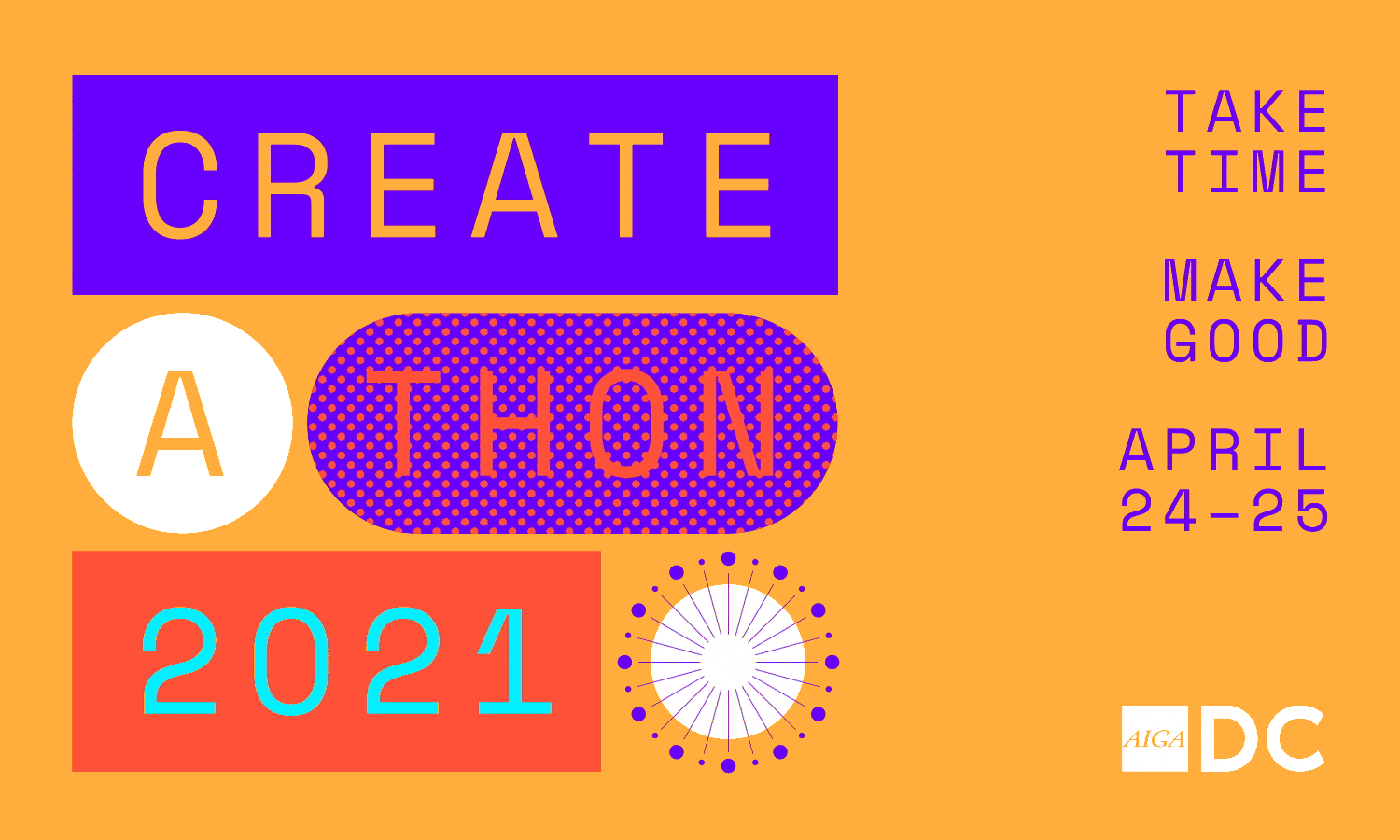 5 creative teams + 5 worthy nonprofits = 24-hours of making a difference.
CreateAthon is all about taking time to make our community a better place. Area nonprofits work with volunteer designers, illustrators, strategists and marketing professionals from local agencies and in-house departments during our 24-hour marathon event to receive professional advice, design and strategic thinking. Joining this years createathon will help chosen nonprofits to:
Expand their donors
Engage their community
Hone their message and…
Highlight their cause
Creative volunteers get to work with like-minded professionals to brainstorm fresh ideas, learn new perspectives and experience that heart-warming sensation of giving back. Combine that with the satisfaction of seeing your creative work elevated by teamwork, and it's the best 24 hours of focusing on the thing you're passionate about that you'll have in a long time.
CreateAthon provides volunteers with networking opportunities, a sense of purpose and a stunning portfolio piece. Nonprofits receive FREE professional design and marketing to expand their reach.
Spend 24 hours collaborating on a common goal. Createathon 2021.
Take Time to Make Good.
CreateAthon 2021 will be held virtually on April 24 – April 25 from 10 AM to 10 AM.
Application Deadlines:
---
Nonprofits
Is your nonprofit in need of creative materials to help you make a bigger impact?
Apply for CreateAthon 2021 and you could be selected to receive strategic marketing absolutely free.
Give local creative professionals 24 hours to help you:
Expand your donors
Engage your community
Hone your message
Highlight your cause
All we ask of you is to meet twice with the creative team so they can determine your specific needs and goals. On April 24, volunteers will join forces for 24 hours to brainstorm, create, and present the communication tools you need to assist you in serving your community. (Nonprofit leaders or staff need to be available via phone and email during the 24 hours event and then attend the virtual presentation on April 25.) Check out last years' recipients.
Don't miss this opportunity to take your nonprofit's impact to the next level!
Application Deadline for Nonprofits: February 26 @ Noon EST
If you have any questions, please contact Kathryn Olivieri at katolivie@gmail.com or Khanh Pham at khanhtbp@gmail.com. Final candidates will be notified 5 weeks from the application deadline.
---
Creative Volunteers
Looking to break out of the pandemic doldrums? Spend 24 hours collaborating with some of the most creative folks in the DMV!
Oh, and while you're at it, you can make a real difference in the lives of others in our community. That's right, get your creative groove on with like minded teammates and do something that will keep the pandemic blahs at bay!
Join CreateAthon and work with an amazing team. We're giving you a chance to flex your creative muscles for a great cause. And there's no annoying head of an unrelated department to drag the project on forever. Great teammates and a common noble goal. That's what awaits you at CreateAthon DC 2021.
Lend us your professional expertise, apply a fresh perspective, and create products that will help our nonprofit partners shine a spotlight on their important work, expand their donor bases, and engage with the community. We do it all in only 24 hours.
Don't believe it's possible to do so much in so little time? Check out the work created for last year's nonprofits. It's astonishing what 10 cups of coffee, a collaborative environment, and 24 hours can produce — and we want you to be a part of it.
Check out our CreateAthon DC Creative Volunteer Q&A.
Deadline for creative volunteer applications: March 5 @ 6:00 PM EST.  
Got questions? Contact Brittany Gabel at brittany@bgmixedmedia.com. Chosen volunteers will be notified the week of March 15-19, 2021.
CreateAthon DC is part of a nationwide initiative – for more information, read about the history of CreateAthon.
Graphics by Jesse Kirsch of No Plan Press and Mike Brophy.