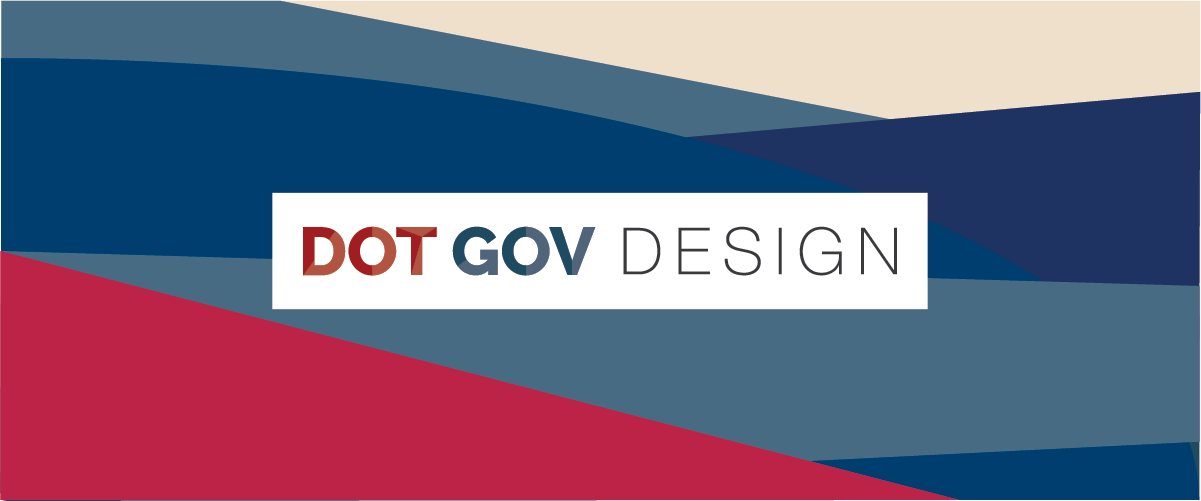 Empowering designers within government
DotGov Design, an initiative of AIGA DC, focuses on designers working with or inside government and civic tech initiatives.
We're focused on three outcomes:
DotGov Design Conference
Our biannual conference will take place on May 6, 2019.
DotGov Design is looking for speakers for our bi-annual conference. Whether you'd like to organize a short talk, panel presentation or workshop, we'd love to hear from you. You do not need to be working in the government space to present, but your topic should be relevant to our audience.
Read our Q&A to learn more about our audience, selection process and code of conduct. Ready to apply? Submit your application! You can also preview all of the application questions.
The deadline to submit your pitch is Monday, February 25!
Ongoing Professional Development
Throughout the year, we organize social events and workshops throughout the DC metro area.
Advocating for Designers within Government
We are also advocates inside of AIGA DC to ensure that events and programming are relevant to  and inclusive of designers within government.
Keep in Touch
Sign up for the AIGA DC Newsletter and select DotGov Design.
Like us on Facebook
Follow us on Twitter
---
DotGov Design thanks our presenting sponsors: