AIGA 50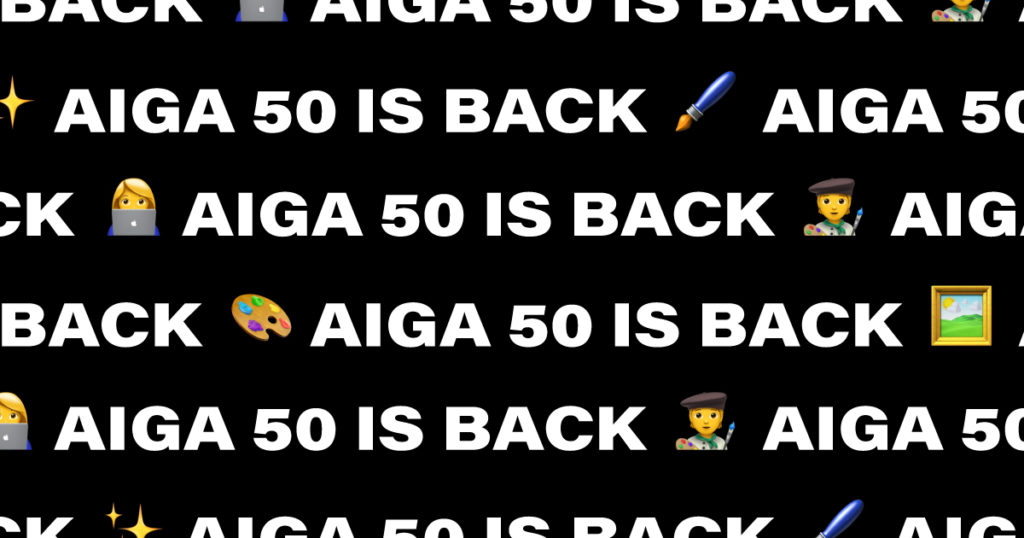 AIGA 50 is the DC region's biennial design competition. Currently in its 17th year, this competition honors creativity that broke the barriers of these past three years. We're looking for makers, designers, problem-solvers, pixel-pushers, and artists who found innovative ways to express their creativity.
For the first time since 2018, AIGA 50 will host an in-person gala in the late spring 2023 to celebrate honorees and exhibit their work. This celebration of design excellence will pay tribute to our winners and give AIGA members across the DC region a chance to meet!
Sign up to be notified when the competition opens
​
Past Winners
2018 Winners
Past Committees
2019-2020
Puneet Kaur, Chair
Chris Montwill, AIGA DC VP
Committee members: Paula Eisenbraun, Miranda Pellicano, Justin Greenstein, La Ria Rogers
Judges: (Professional) Mathew Manos, Irina Blok, Maurice Cherry; (Student) Fabian Tejada, Tammy Black, Julia Ames
Design Agency: Polygraph
2018
Lara Noel Key, Chair
Committee members: Puneet Kaur, Sharon Duke, Erin McNally
Judges: Christine Teter, Stephanie Hill, Ricardo Salema
Design Agency: Threespot
2016
Lauren Emeritz, chair
2014
Design Agency: Studio A
2012
Mollie Bates, Chair
Committee members: Rica Rosario, Lauren Emeritz, Cass Olson, Teo Blindu, Anna-Feliza Sy
Judges: Doug Powell, Carin Goldberg, Josh Musick
Design Agencies: nclud + Polygraph
2008
Matthew Mowczko
2006
Dian Holton, Chair
Carolyn Belefski, Co-chair
Design Agency: Catalone Design
Judges: Gail Anderson
---
If you see a name is missing, please let us know and we'll update our records.