Event Recordings Archive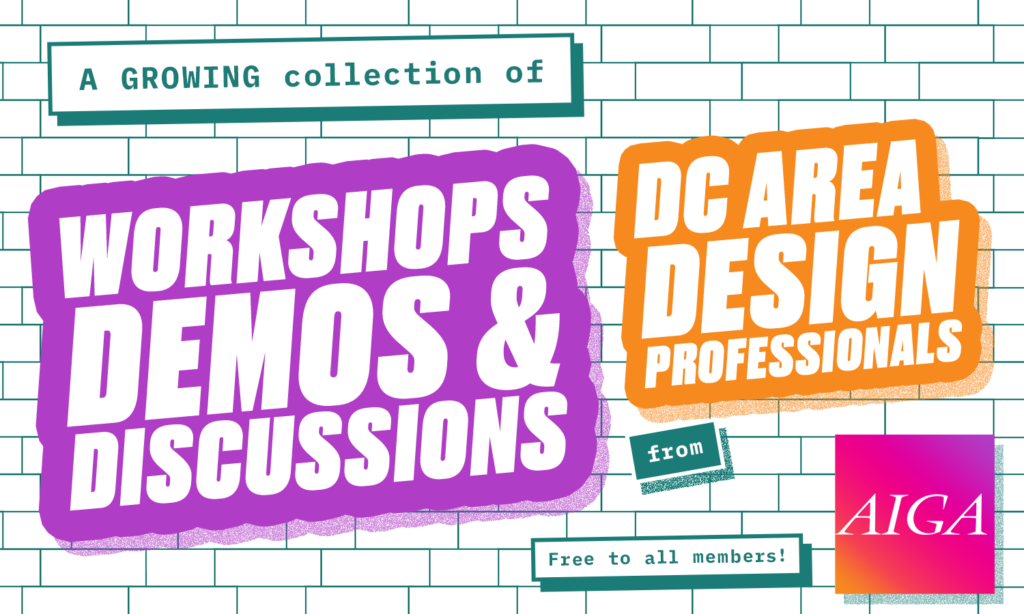 We're happy to maintain to our Event Recordings Archive – a growing collection of workshops, demos & discussions from DC-area design professionals.
We started the archive with a collection of events from Fall 2020, including a large set from DC Design Week 2020.
Though not every event will be available as a recording, we'll continue adding as many as possible to the archive throughout the year.
Access to the recordings is a benefit of AIGA membership. Visit the archive page to sign in with you AIGA account and see all the videos!
Not a member? Join today!
Questions or Suggestions? Contact us through talktous@dc.aiga.org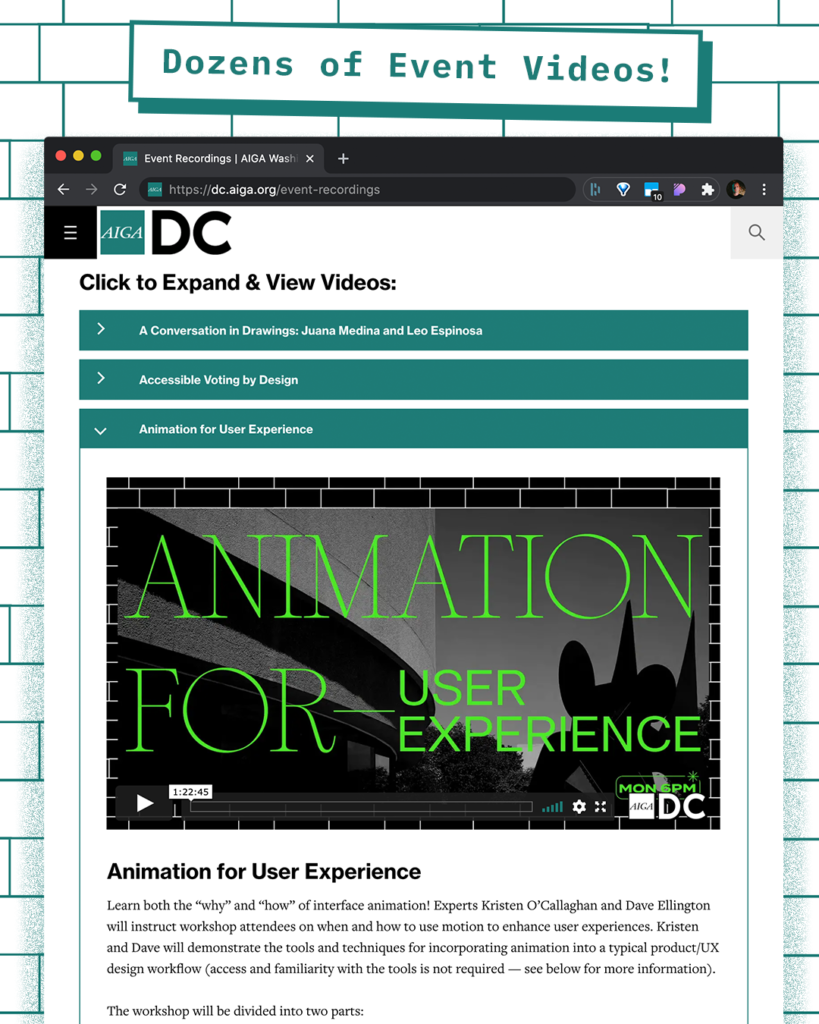 Helpful Features
Chapter Markers

Speed Viewing

Closed Captions