West Potomac Academy's graphic design students were visited this month by Lina Almansa and Juan Botero, the creative duo behind D'Blend.
Although it's an early morning start, Juan and Lina enthusiastically jump into their presentation, and the students begin to awaken little by little from their teenage lethargy. The pair launch into short educational backgrounds — him, business and project management, and her, fine art and design.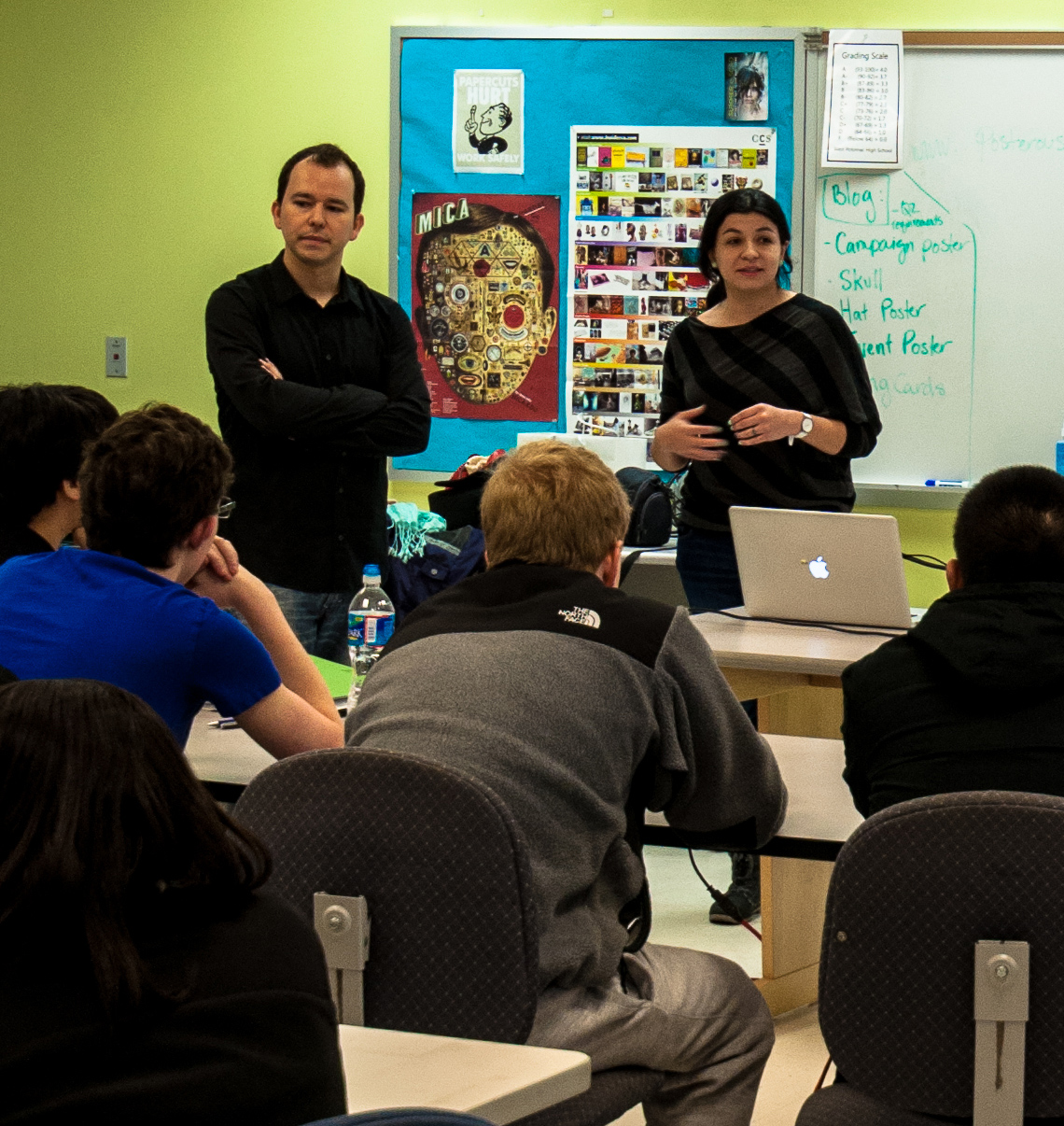 Lina and Juan then move into showing examples of their work and describing stories of their creative process. Portfolio items begin to flash across the projector screen in the darkened classroom: custom algorithm-generated graphics for the Mid-Atlantic Collegiate Cyber Defense Competition, video installations for Gaia DC Festival, and a myriad of graphic collateral for BET, among others. When Juan finally arrives at a picture of a gigantic and vivid Post-It note mosaic gathered into the image of a woman's face on their studio wall, Lina stops short.
"Who wants to guess how many Post-It notes it took for us to make this? We have a prize for the person who can get the closest."
Almost without hesitation, a young man in the back momentarily raises his hand, only to then blurt out, "3,600!"
Shock and amazement briefly ripple through the room.
"How did you know that?!" she responds.
The adults, however, quickly wise up to the resourcefulness of this generation who has never really known a world without Internet access, and the young man receives his prize anyway.
The speakers continue on, rewarding questions with prizes and generating a renewed interest from the class. Bags of goodies — designed by D'Blend —
flood the classroom. The pair has hit their stride now.
Lina and Juan close out the session with a few creative exercises, and one in particular that Lina finds helpful when feeling creatively stuck on an origami-like project. It's obvious the students are enjoying the exercise, and their engagement carries on even after the bell for the next class has rung.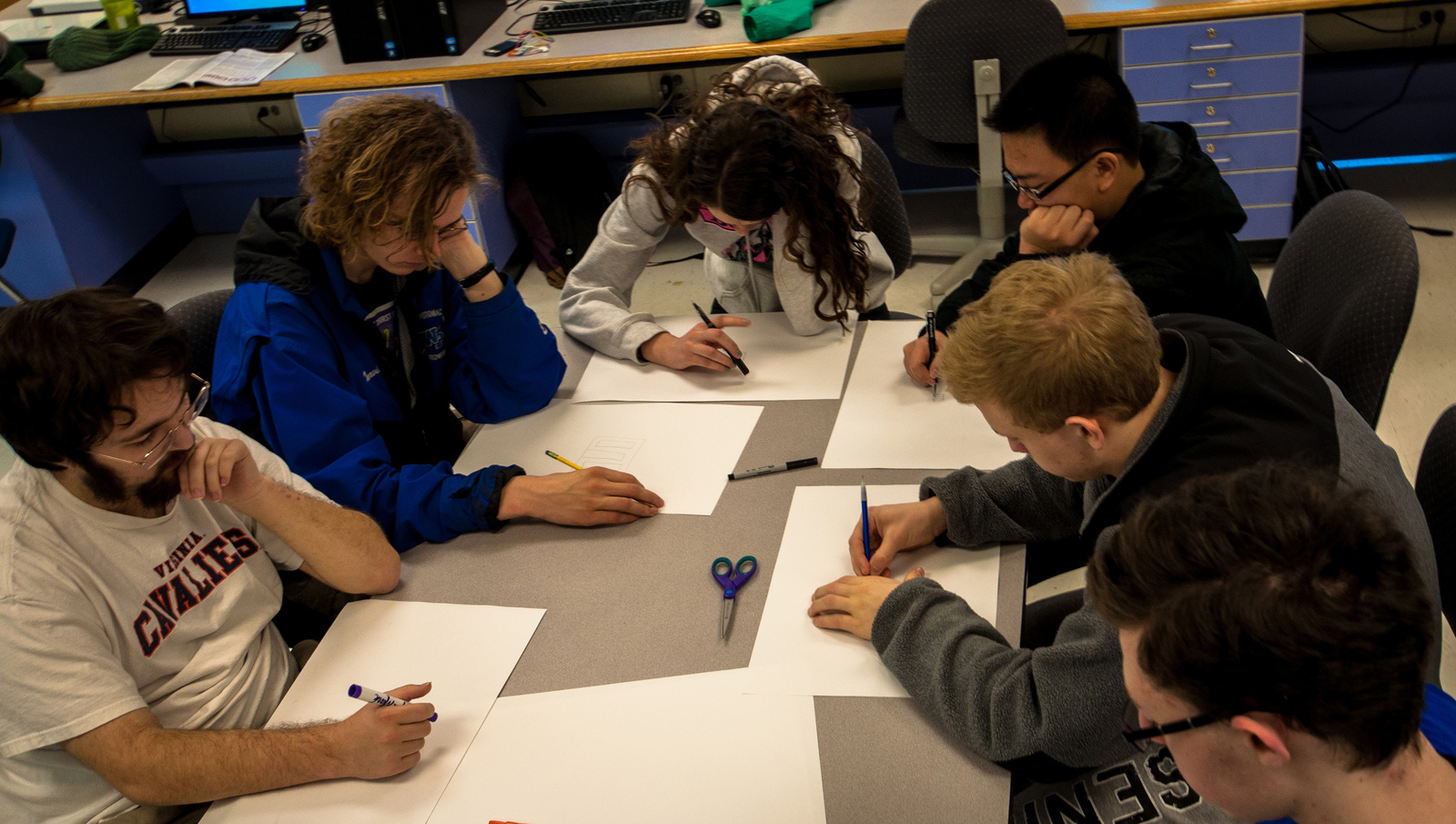 It's time to go, but we're all looking forward to what next month's Mentoring Speaker Series will bring.
More photos from this event can be found on Flickr.
Photography by Mariesa Dale and Dian Holton.
Mariesa Dale is an AIGA Washington DC Chapter member and locally based freelance
art director. She covers the monthly AIGA DC Mentoring Speaker Series at West
Potomac Academy in Alexandria, Va. For more information about this
initiative or to speak at WPA, please contact Dian Holton at dian(at)aigadc(dot)org