For most entrepreneurs, their business is their baby. For some, that baby has to share the attention with human babies. Two of our panelists from the Founding Mothers discussion will share their experiences of running a business while raising a family.
Julia Ames, Founder and CEO of HUMANKIND and a mother of one, and Polina Pinchevsky, Partner and Creative Director of RoundPeg and a mother of three, will host a candid conversation about balancing business and family, choosing priorities, planning for growth and keeping it all together from one day to the next.
Please plan to arrive at Teaism around 7:30 a.m. to allow time to purchase breakfast refreshments and network with other members. The salon begins promptly at 8:00 a.m.
AIGA DC salons are free, intimate roundtable discussions open to AIGA members only.
Want to enjoy this member benefit? Check out AIGA's new membership structure and join today.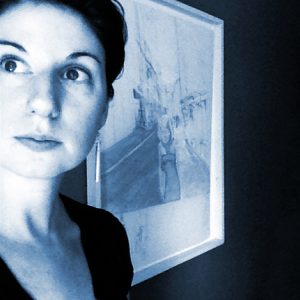 Julia Ames, Founder and CEO, HUMANKIND
Julia Ames is the Founder and CEO of HUMANKIND (formerly Spoolia Design), an award-winning brand strategy and design studio with offices in D.C. and L.A. Guiding every aspect of the business, she creates bold identities and memorable campaigns for clients ranging from Fortune 500 companies and national nonprofits, to beloved local businesses throughout D.C. Ames' work has received the AIGA Design for Good Award and an Addy. Her work has also been featured in Print magazine, GD USA and a number of other publications. Before opening her own studio, Ames worked at Design Army, The New York Times Company, Spot Co and Penguin Group. She graduated with an MFA from School of Visual Arts in 2005. Outside the office, Ames uses her Master Gardener Certificate to cultivate a small urban garden with her 3-year-old daughter and husband.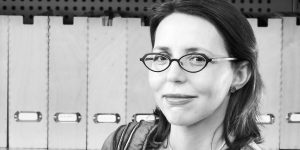 Polina Pinchevsky, Partner and Creative Director, RoundPeg 
Polina Pinchevsky is an expert in helping B Corps and other social enterprises find effective ways to connect with customers. She helps them leverage mission to engage, activate and grow passionate communities. Decades of experience as a designer have given Pinchevsky an inventive perspective that inspires clients to re-imagine their messages and strategies. Before founding Nana Design (now RoundPeg) in 2002, Pinchevsky served as senior art director for Smarteam Communications in Washington, D.C. Previously, she worked as a senior graphic designer and art director in a variety of in-house and agency roles. Pinchevsky earned a BFA in Communications from Parsons School of Design. Born in Moldova and raised in New York, she now lives in Silver Spring, Md., with her husband, three daughters and an adorable Maltese.
AIGA Women Lead
This event is part of the AIGA Women Lead Initiative (WLI), committed to empowering women in design and advancing the vital discourse on issues facing professional women today, without generalizing or segregating women designers.
Event contact: Katerina Martchouk katerina@dc.aiga.org