Directions to WeWork Dupont Circle
Please make sure to enter the WeWork office at the T Street entrance.
Dupont Circle is the nearest Metro stop, North exit. Paid parking is available in the building, and there is metered parking on the street.
Panelists
Julia Ames, Founder and CEO, HUMANKIND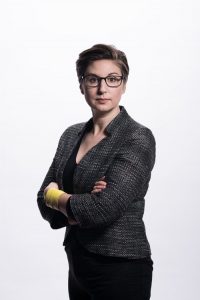 Julia Ames is the Founder and CEO of HUMANKIND (formerly Spoolia Design), an award-winning brand strategy and design studio with offices in D.C. and L.A. Guiding every aspect of the business, she creates bold identities and memorable campaigns for clients ranging from Fortune 500 companies and national nonprofits, to beloved local businesses throughout D.C. Ames' work has received the AIGA Design for Good Award and an Addy. Her work has also been featured in Print magazine, GD USA and a number of other publications. Before opening her own studio, Ames worked at Design Army, The New York Times Company, Spot Co and Penguin Group. She graduated with an MFA from School of Visual Arts in 2005. Outside the office, Ames uses her Master Gardener Certificate to cultivate a small urban garden with her 3-year-old daughter and husband.
Desirée Venn Frederic, Founding Director, Combing Cotton Co.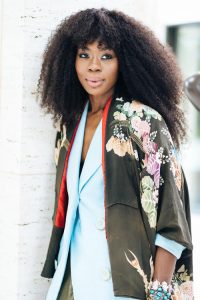 Desirée Venn Frederic is an agent of alternatives. The Sierra Leonean-born writer, social entrepreneur, public speaker, educator and installation artist is inspired by her transnational experiences. Through her work, the thought leader explores the commons and "commoning discourse," socio-cultural matters, identity in common space and its impact and relationship on thought, expression and behavior. Venn Frederic is a champion for independent retail and community minded development. The themes of space, ownership, social dislocation and identity run concurrent in her personal and professional life. Venn Frederic is the founding director of Combing Cotton Co., a think tank and community development firm, and chairwoman of Local Merchant Independent Retail Association. She lives and works in Washington, D.C.
Ethel Kessler, Founder and Creative Director, Kessler Design Group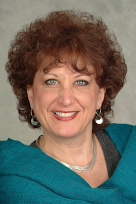 Ethel Kessler, a graduate of Maryland Institute College of Art, has been designing in the Washington, D.C., area since 1971. Her position at United States Information Agency played a big role in honing her skills in design interpretation and cross-cultural communications.  In 1981, Kessler started her design firm and since 1996, she has art directed stamps for the United States Postal Service. The Breast Cancer Research Semipostal was her first design issued, and is the first stamp in the U.S. to raise money for a charitable cause. Over 1.25 billion stamps have been printed, and the stamp has raised over $85 million for Breast Cancer research. Kessler regularly collaborates with some of the greatest illustrators and designers around the country, and was the first woman AIGA DC Fellow.
Polina Pinchevsky, Partner and Creative Director, RoundPeg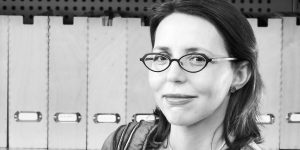 Polina Pinchevsky is an expert in helping B Corps and other social enterprises find effective ways to connect with customers. She helps them leverage mission to engage, activate and grow passionate communities. Decades of experience as a designer have given Pinchevsky an inventive perspective that inspires clients to re-imagine their messages and strategies. Before founding Nana Design (now RoundPeg) in 2002, Pinchevsky served as senior art director for Smarteam Communications in Washington, D.C. Previously, she worked as a senior graphic designer and art director in a variety of in-house and agency roles. Pinchevsky earned a BFA in Communications from Parsons School of Design. Born in Moldova and raised in New York, she now lives in Silver Spring, Md., with her husband, three daughters and an adorable Maltese.
Moderator: Alisha Ramos, Founder and CEO, Girls' Night In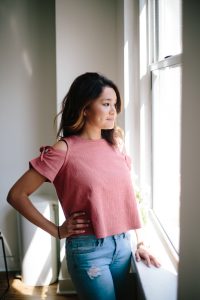 Alisha Ramos is the Founder and CEO of Girls' Night In (GNI), a new company helping women relax, recharge, and cultivate community through monthly book clubs, events, and a fun Friday newsletter. The GNI weekly newsletter reaches 20,000 millennial women across the globe. Prior to founding GNI, Ramos worked in the tech industry as a designer and engineer. She served as a Design Director at Vox Media, helping build products and platforms for millions of passionate readers. She has also worked as a design lead on Healthcare.gov with Nava, a public benefit corporation building better government services. One of her passions is helping women of color and underrepresented people pursue careers in technology, and she has previously given talks on inclusivity, diversity and privilege in tech. A graduate of Harvard University with degrees in sociology and history, Ramos lives in Washington, D.C.
AIGA Women Lead
This event is part of the AIGA Women Lead Initiative (WLI), committed to empowering women in design and advancing the vital discourse on issues facing professional women today, without generalizing or segregating women designers.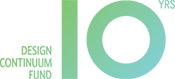 A portion of the proceeds from this event goes to the AIGA DC Design Continuum Fund (DCF) scholarship. DCF is celebrating 10 years of fostering the next generation of designers through helping local design-minded and underrepresented students as they pursue their education.
Code of Conduct
AIGA is committed to working for public good and design excellence. We are dedicated to providing harassment-free experiences for everyone, regardless of gender, sexual orientation, ability status, physical appearance, race, ethnicity, age, religion or political affiliation. For more information, please refer to the AIGA Code of Conduct and the AIGA Standards of Professional Practice.
Membership
To become an AIGA DC member, go to http://www.aiga.org/join.
Event contact: Katerina Martchouk katerina@dc.aiga.org
Event graphic: Nina Reck Design