"Why I Give" is a series of interviews with the AIGA DC Design Continuum Fund donors about their reasons for supporting and their perspectives on the role secondary education played in their careers.
The AIGA DC Design Continuum Fund was established in 2007 to support aspiring designers and creatives in fulfilling their higher-level education goals. After aiding eleven recipients, we wanted to know more about the donors who give to the Fund year in and year out, and helped work towards establishing an endowment. Their donations and the financial support of our community are helping another generation of designers through college!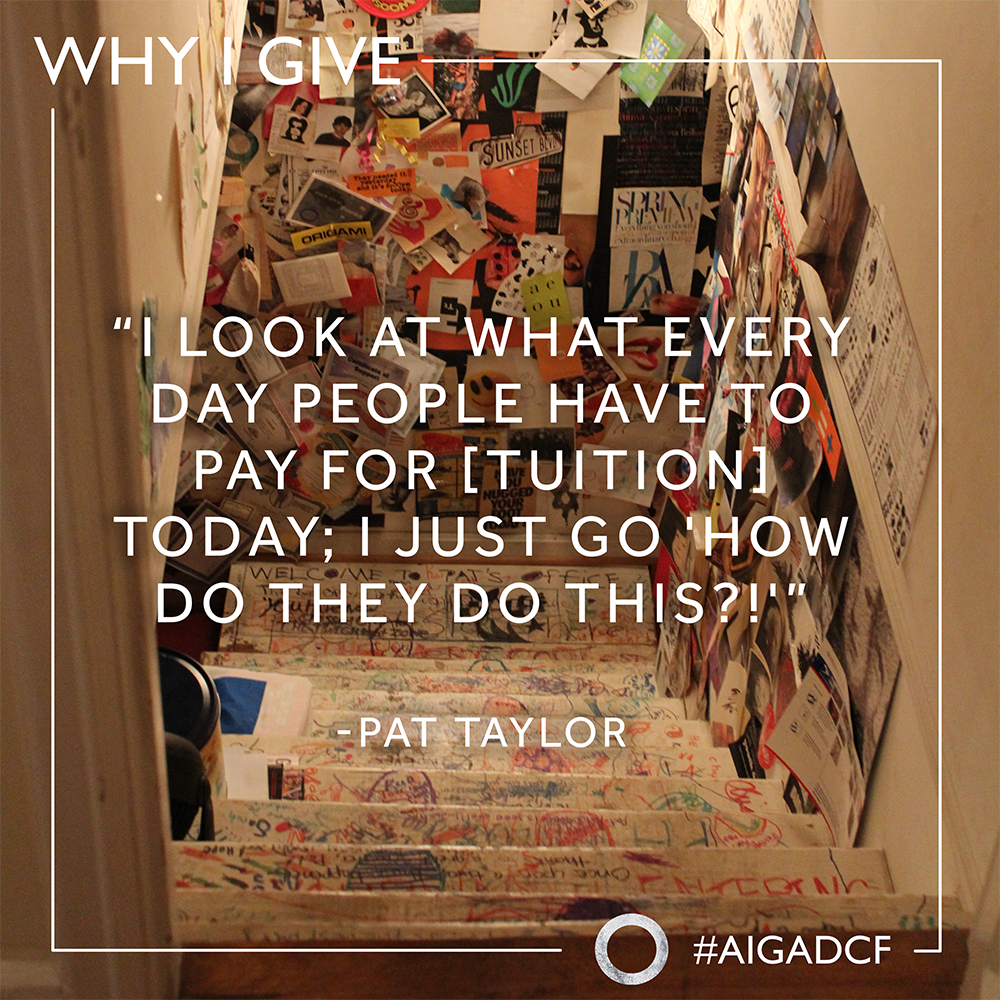 Pat Taylor, AIGA DC Medalist, and his wife Nancy Taylor have been friends of the DC design community for years, so their decision to become "circle level" donors of the Design Continuum Fund does not come at a surprise. Pat and Nancy have volunteered, mentored and contributed to the AIGA in a number of other ways before, and most recently, they shared some of their time with us to discuss why the Continuum Fund is important to them. We met in their beautiful Georgetown home, surrounded by art they have created and collected for over fifty years.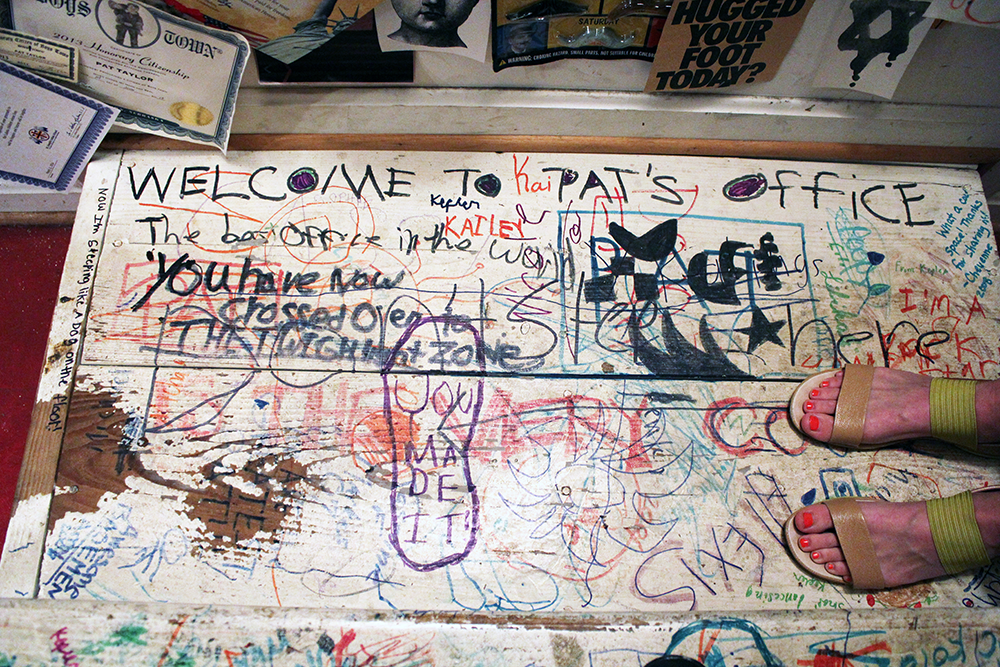 Can you tell us a little about why the Continuum Fund is different from other scholarships out there? You are already heavily involved with the DC design community – why contribute to this, too?
Nancy: [Design Continuum Fund] does not insist that the money go to the school to help pay for your tuition, it's divorced from that – really! No strings! As I remember, there are a couple of recipients … who … really … needed every bit of student aid they could get. And they were just stunned by the Design Continuum Fund, because it was so generous. We are all for education. We are all for encouraging the dream. Whatever we can do, it may be less than we would like to do, but we'll give.
Pat: I would imagine most, if not all the fellows, would not have this opportunity as far as money was concerned, and what a relief that is.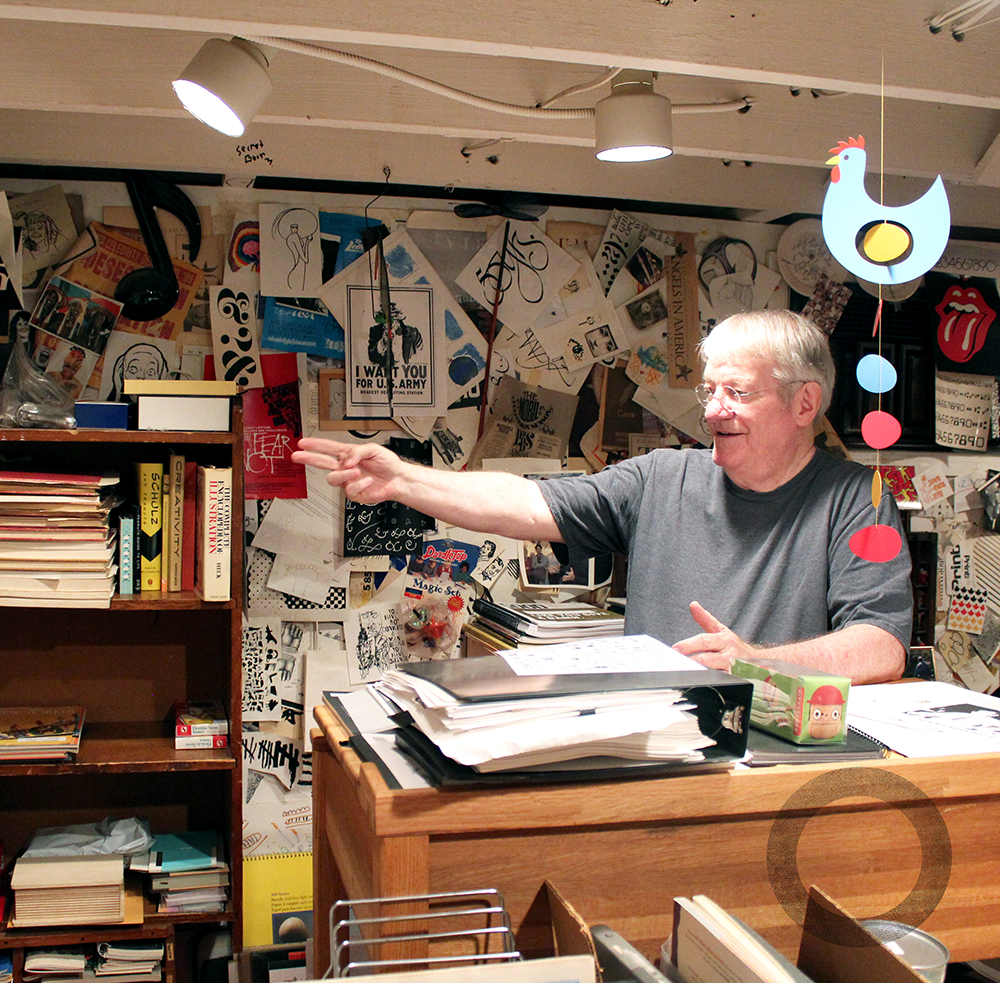 Is that something that you experienced during your design education, Pat? Did you need to seek out scholarships while in school, too?
Pat: I went to a private art school in Chicago for a short time. I was the first of the children in my family to go to college. My father said you have to get some help here – it was a $500 scholarship and it paid for a third of my tuition and my residence – everything but textbooks. I look at what everyday people have to pay for today and I just go "how do they do this?!"
It's true, the burden of higher education has become a real challenge for students, especially those pursuing careers in the arts.
Nancy: The recipients are so brilliant, too! I feel bad about these kids today who don't have anything but maybe an internship (which does not pay a lot – or maybe nothing) and all of a sudden this payback for the loans kicks in and it just goes on for years and years – it is just awful!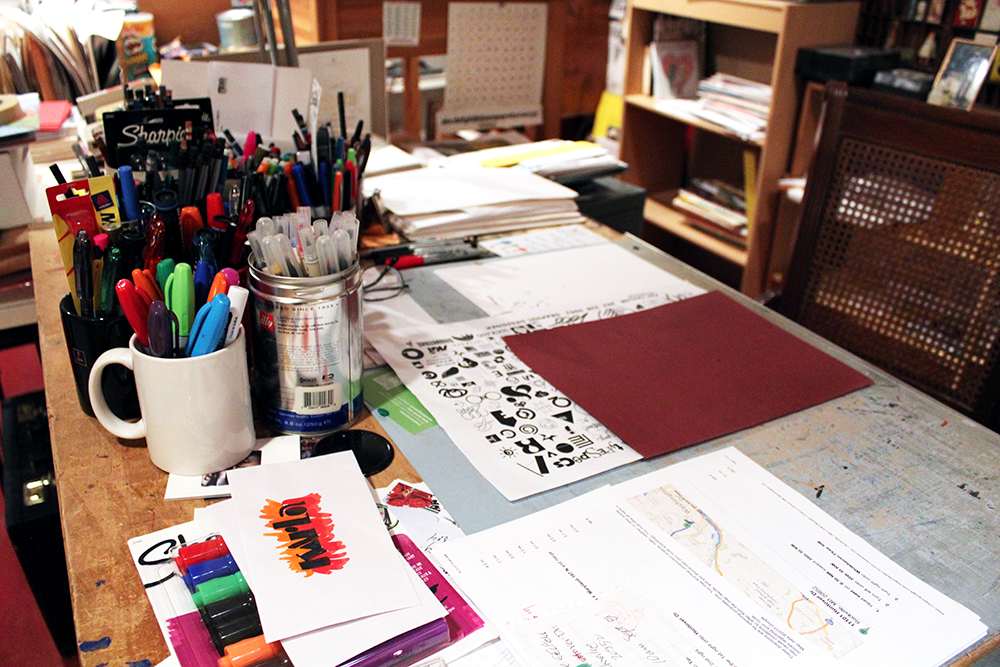 Were there other factors that swayed you two to be involved with Design Continuum Fund other than the flexibility of the scholarship for students?
Pat: I wanted to be a part of this because of the history. Beth Singer has done an incredible amount of work towards it, she had a great deal to do with starting the Continuum Fund, she is such a hard worker.
Nancy: When Thom Suzuki died, we merged his scholarship into the Continuum Fund, and his wife, Virginia, who lives in LA, keeps in touch. I'm proud to be a part of it.
Chelsae Blackman and Liz Rose Chmela of Made by We are AIGA DC Design Continuum Fund committee members.