AIGA EMERGE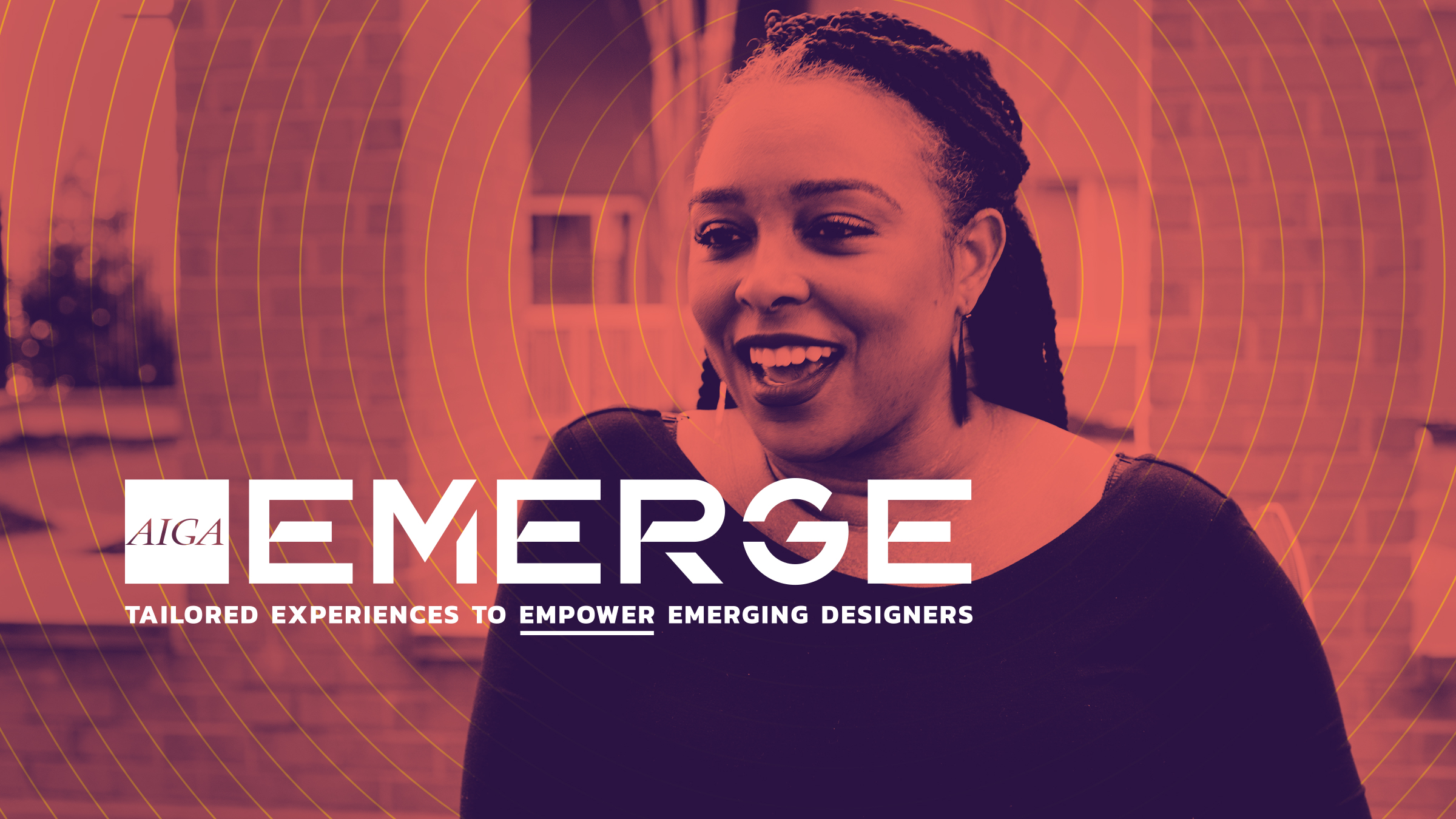 AIGA EMERGE is a national initiative designed to empower, engage, and inspire emerging designers (0-5 years after graduation) of different backgrounds and experiences as they grow in their career. Additionally, it inspires members and prospective members, as well as each participating chapters' and communities' needs in the areas of Employment, Growth, Leadership, Entrepreneurship, and Life Skills.
The Beginning
AIGA Minnesota received an AIGA Innovate grant in July 2017 to develop AIGA's national initiative, EMERGE, to reach new, more diverse audiences, in partnership with AIGA's Diversity & Inclusion Task Force. 
This expansion project kicked off by converging 20+ chapter leaders from the across the country and Diversity and Inclusion task-force members. AIGA DC's EMERGE Chair, Raksa Yin, participated in the series of online IBM Design Thinking workshops. The goal of the facilitated workshops was to gather learnings, insights, and ideas for how we can enhance and grow EMERGE, in support of the needs of our members and prospective members
Once the workshop findings are synthesized, participants collaborated to develop the visual brand identity and awareness week framework for to the EMERGE Playbook. The Playbook team included included D&I Task-force member from DC, Phim Her, and Raksa worked with AIGA Dallas Fort Worth to develop the visual brand identity and all shareable assets.
AIGA EMERGE invited all 72 chapters to participate in EMERGE Awareness Week 2.0 and organize content for their community. Between September 24–October 3, 2018, across the country, AIGA chapters participated in AIGA EMERGE Awareness Week. Resources and readings for emerging designers featuring designers from across the country were posted on the AIGA EMERGE's blog.
The Future
AIGA DC continues to be part of the AIGA EMERGE National Task Force as Branding Lead. The AIGA EMERGE National Task Force will continue to improve from their learnings to better serve emerging designers. Learn more and find resources at emerge.aiga.org.