Letterpress printer and designer Jesse Kirsch wonders: could the machines he's printing posters with to raise funds for causes today, be the same machines used to print materials for demonstrators and organizers of previous eras?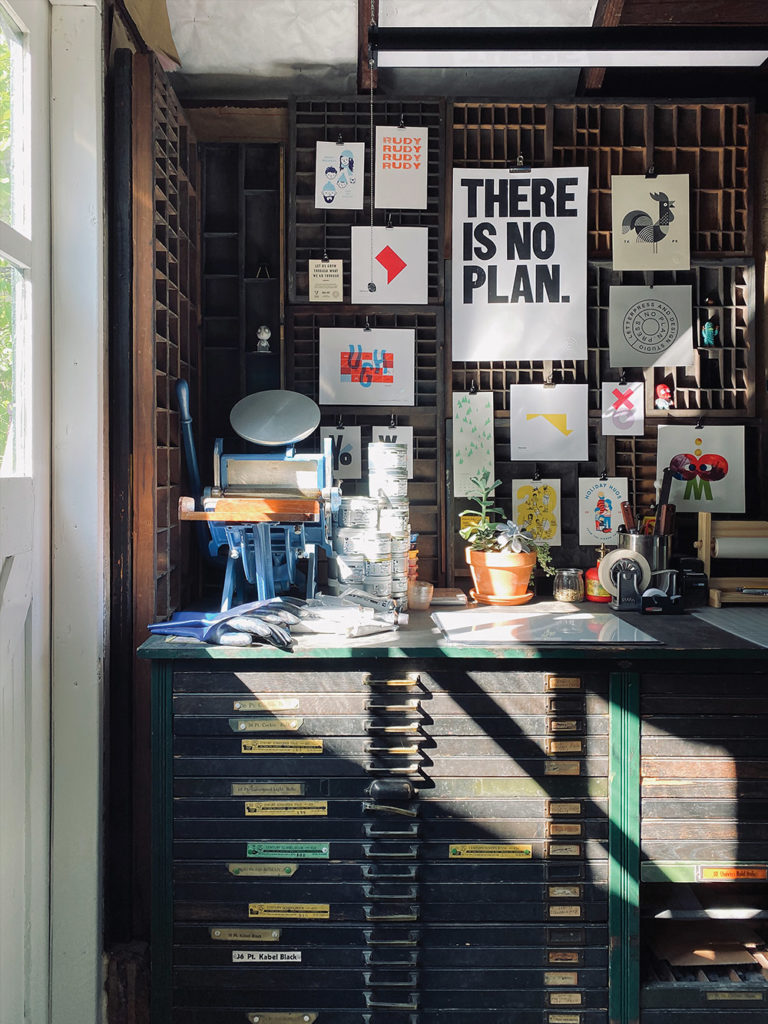 It's a great thought — speaking to the persistent role printmaking plays communicating ideas and supporting causes in the public space.
Kirsch first leveraged his printmaking skills for community action this spring, developing the Takoma Park Together Campaign, selling prints to raise $10,000 in microgrants for small businesses shuttered by the pandemic. In June, he raised money for Black Lives Matter, printing 150 posters that sold out in 2 days. His latest Eye Voted design — rendered as a letterpress poster, pin and stickers — is raising funds for Movement Voter Project and Rock the Vote. He's also kindly lent his artwork to AIGA DC as a poll worker call-to-action in our email newsletter. Head on over to No Plan Press to grab a print and show support!
There's other great design and printmaking work that's happening around the area — folks making their voices heard for causes they care about and contributing their talents:
This is just a sample of what's out there. We'd love to hear more from the community and keep adding examples to this article. If you'd like to send us a tip, shoot an email to Mike O'Brien at mobrien@dc.aiga.org
Illustration: Jesse Kirsch's "Eye Voted" letterpress poster print. Image courtesy No Plan Press.