We are happy to announce that we have awarded our 2019-2020 AIGA DC Design Continuum Fund Scholarships. We reviewed applications from students attending art and design programs at colleges and universities across the DC, Maryland, and Virginia area and — in honor of our 10 year anniversary — awarded 10 scholarships and one honorable mention award. They were granted to applicants whose work focuses on social, environmental, and cultural impact in two categories: Illustration and Graphic Design.
Each student had a remarkable story and demonstrated talent along with a commitment to giving back to their community through their work. Their focus is raising awareness about inclusion; introduce design to elementary classrooms; share stories of identity that are hidden in society; mentor the Asian, Filipino and black communities, help increase the value of design in advocacy spaces and providing access to affordable art and design services to local nonprofits. 
We'd like to take a moment to introduce you to recipient Richa Mishra, a University of Maryland senior graphic design student and then head over to givecontinuum.org to be introduced to her other talented cohorts.
This program would not be possible without the generous support of our donors.
---
Richa Mishra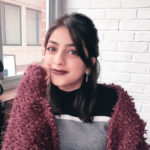 What made you want to become a designer?
RM: I wasn't born thinking this is what I wanted to do. I started college with the mindset that I wanted to help people in some way. I started off pre-nursing. It seemed like a good way to physically help people. But I realized it wasn't pushing me the way I wanted. I found out about the art and design program through a friend. She motivated me to apply and show up to AIGA UMD events. It clicked for me. It was the people, the atmosphere, and the environment. It was so creative, warm, and friendly. I applied and interviewed and got into the design program. It's been amazing. I don't know how design found me but it felt like something I was meant to do. I genuinely love designing.
What are you working on in your classes?
RM: My program just started tackling the concept of universal design. Our major project is creating an infographic about a specific type of disability. I'm creating an infographic about blindness and how blind people might perceive race.It's really interesting because it's a mix of  design and sociology. Every day we're learning something new about disability awareness and designing for disability. Next semester we're doing exhibition design, and putting our work together to create an informative exhibition about designing for disability.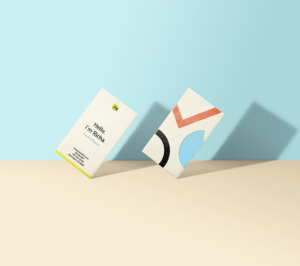 Are you doing any research for this project?
RM: A big part of this project is speaking with people within the disability community. We'll have someone come in or do a workshop about a certain topic about disability that able-bodied need to get right. A very important thing is designing for your target audience and including them in the design. It's a huge flaw if you're making something for someone or a group of people and you don't consult them at all. Professor Audra Buck-Coleman leads the program and she's really awesome.
You mentioned earlier you started school in a pre-nursing program and you loved working with people which drove you to become a designer. Do you see your future including a social impact component?
RM: I think that would be amazing. I think it would be interesting to design for a company that prioritizes sustainability. Whether it's a slow fashion company that prioritizes a transparent supply chain and sustainable clothing or an organization that fights for sustainability. That's how I would feel that I've achieved my purpose of helping people.
What about projects outside of school?
RM: I haven't had time for passion projects because I'm dedicating myself fully to class. In the summer while I was in my internship, I created an instagram skincare/design page. I called it my skin-stagram. Basically I created graphics or gifs or illustration based on my favorite skincare brands brands that are revolutionizing the industry.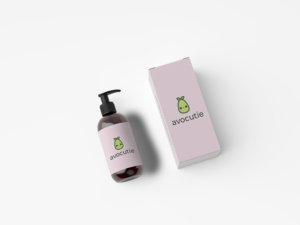 You're a senior and you're graduating next year. So what's next?
RM: I am not sure at the moment. A big piece of advice I got from designers I've worked with is that I shouldn't rush into a job. I should take my time to narrow the kind of design I want to do and consider the environment I want to work in. I'm not sure what I'm gonna do yet but I'm going to take my time.
Is there anything else you would like the Design Continuum Fund Community to know?
RM: I want the Donors to know I'm incredibly grateful to them for seeing the talent in me and contributing to the scholarship. To make an education in design possible because a lot of people don't think it's a practical sustainable career. From my experience of being the daughter of an Asian family, sometimes pursuing art is not something that is applauded. I definitely appreciate being chosen for this scholarship because I'm able to now pursue this career.
Interested in learning more about Richa? Visit her website and Instagram.
The other 2019-2020 Design Continuum Fund Scholarship Recipients
 Jasmine Crisotomo, Maryland Institute College of Art
DeAngela Dukes, Maryland Institute College of Art
Meztli Herzog, Maryland Institute College of Art
Meet Madelyne Maychack, James Madison University
Samuel McMinn, Virginia Commonwealth University
Amuri Morris, one of the recipients and a student at Virginia Commonwealth University
Asha Newsom, one of the recipients and a student at American University
Shoshana Rose Schultz, Maryland Institute College of Art
Loli Vaccaro,  Virginia Commonwealth University