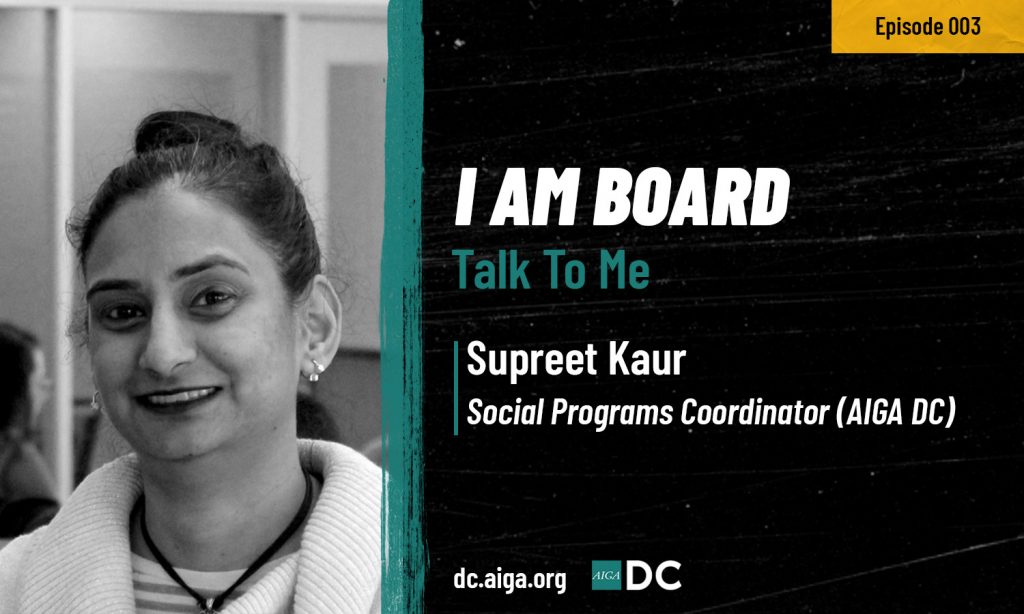 Tell us about your creative origin story – how did you become creative?
I actually became creative, very, quite by accident. I actually had no clue what graphic design meant when I first started on my graphic design journey. My original journey was going to be in computer science. My goal was, I'm going to become a programmer, and I will work at NASA one day and be a coder. But that didn't exactly pan out as I got into college and discovered that I didn't exactly fit into the Computer Science Community. While I loved programming, I didn't really feel connected to it, and I honestly didn't know what I wanted to do.
Getting into the middle of my junior year in college, I went into an advising session with my computer science advisor and had my advisor tell me, "You're dumb as the doornail. Why are you in our department?" That was the straw that broke the camel's back. I was like, okay… so I'm basically an idiot, according to you, who has no potential to graduate. Why am I even in this department? So at this point [I had] my answer, I'm leaving.
From there, I kind of started that journey of, Okay, I'm not going to graduate with computer science. Now, what am I going to do? I need to find something. So in the meantime, being a junior, I couldn't be [undeclared] major, so I [thought] what is the easiest major I can think of for the time being while I find my way. My thought process led me to – I'm going to be an art major for a semester, and I'll take whatever is the earliest class – maybe a drawing class, or a painting class, just so that I could cover the basics. [That way] I could focus on trying to find another major. With that, I ended up going to the Arts and Humanities College and talked to the advisor to get enrolled as an art studio major.
I had a conversation with my mom and talked to her about what was happening, and how I was going to change my major. I thought my mom would freak out. Instead, she surprised me. She told me to talk to one of her friends, who happened to be a professor in the art department. I set up an appointment with him, started talking to him, and next thing you know, I'm actually signed up for graphic design classes in the summer. That basically started my journey, and from there, I never looked back.
How did you become a part of the AIGA DC community?
Again going back to that same professor. Eventually, as I started learning more, I also got more and more into design. As I got closer to graduation, the first thing [the professor told me] there are 2 organizations you must join, no matter what you do, and being curious, I asked, who are those organizations? The first one was AIGA. [He said,] "Get involved. sign up, become a member!"The second one was the Graphic Artists Guild. "If you're a creative, a designer, or anything related to the creative field, you need to be a part of these 2 organizations" That's how I actually ended up finding AIGA DC.
What's your favorite part of being on the board?
I enjoy the strong team collaboration. I feel like I have an outside that shares a passion for creativity. It's fascinating to observe that while not everyone is actively pursuing a creative path, simply being surrounded by a community that fosters creativity is invaluable.
Tell us about your current creative impact – what are you doing now in the community?

What kind of drew me to SHINE [early-on] was just the idea of having a mentor in the creative professional setting to support you as you're kind of learning the road. What we learn in school isn't necessarily what we get when we walk out of school and get our first real-world jobs. It doesn't necessarily translate. Originally I [tried to] get in there as a mentee, but because of where I was in my career at the time, it wasn't really possible.
But then, over time, I kind of became a seasoned professional. Eventually, I got to a point where I thought maybe I'll try and become a mentor in SHINE. I'll apply and see what happens. The worst they're going to say is, No, you don't have enough experience to be a mentor. But to my surprise, I was picked up as a mentor. That was 5 years ago, and every year since then, I've been a part of SHINE [and] get to work with the next generation of designers and creatives.
While my job has moved away from graphic web design, that background has actually helped me in other ways. In my career as a project manager, I get brought onto some projects just because I have that framework and mindset of – What do designers see? What do developers see? What does the user experience from beginning to end when testing an application?
I can always go back to my design roots, and that's something that makes me happy because, while I may not necessarily use design on a daily basis. [Those same design] fundamentals have helped me to bring all of our projects to life. [The perspective helps me] see challenges early on, and I'm able to pivot in a way to make sure that those challenges don't become blockers later on down the road towards our final goal.
Tell us about someone who inspires you in the Asian American & Pacific Islander community.
During college, there were so many up-in-coming urban artists that became pioneers of a whole new music genre. A couple of South Asian names that come to the top of my head are people like Ragvh and like Jay Sean. Some people may know [Jay Sean] from his collaboration with little Wayne for the song 'Down.' Another artist that comes to mind is someone related to Jay Sean. During his early work, he worked with a guy named Rishi Rich, who is still a music producer. Rishi Rich music was influenced by a fusion of Asian beats, RnB. And Hip Hop.
Applications for AIGA DC Board of Director roles in Spring 2023 are officially closed. Watch this space and sign up for our newsletter to learn when spots open next year!
We always need volunteers to help with one-time and longer-term projects that range from singular events to consistent committees. Fill out our survey to tell us how you'd like to help!
*AIGA DC edited this interview for length and clarity.