Get together with fellow design parents for insights and takeaways about how to create work life balance in a time where there is a struggle to balance growing children while growing a career. The event will be a panel discussion between creative parents who will discuss their successes, failures and lessons learned in creating work-life balance. Considering how the pandemic has made the issue of work life balance even more off kilter for parents, a mental health expert will also be a part of the panel, who can speak to the facilitation of self care and/or resources that parents should consider during these stressful times.
Accessibility
If you need any additional accommodations to fully access the event, please send an email to accessibility@dc.aiga.org.
Code of Conduct
All AIGA DC events adhere to our Code of Conduct.
Design Continuum Fund
10% of the proceeds from this and every event goes to the AIGA DC Design Continuum Fund (DCF) scholarship, fostering the next generation of designers through helping local design-minded and underrepresented students as they pursue their education.
Panelists: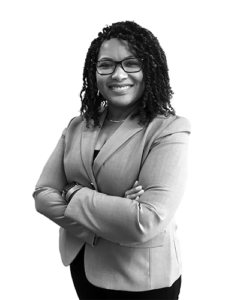 Reece Quiñones
She/Her/Hers
Senior Vice President, Creative, and Professor
With more than 25 years of experience managing and delivering solutions ranging from product development, publishing, web/user-experience, advertising, and marketing, Reece has the ability to work with diverse business teams and help them articulate their messages to their audiences while transforming that information into compelling creative. She earned a bachelor's degree in Art from the University of Maryland, an M.F.A. in Integrated Design from the University of Baltimore, and an MBA from the University of Maryland Global Campus. She is also an adjunct professor of design at George Mason University where she has taught undergraduate and graduate courses since 2008.
https://www.thehatchergroup.com / http://09creative.com 


Jessica Elliott
She/Her
Art Director with a healthy obsession with design, illustration, and the process in between.
Jessica Elliott is an Art Director at Appian by day and a designer/illustrator always. She studied graphic design at UMCP, solidifying her love for design while simultaneously discovering her passion for illustration. Her 13+ years in the design industry is fueled by the joy found in educating and collaborating in the creative process with clients, teammates, and her 7-year-old daughter if she's lucky. In the unlikely occasion Jessica isn't filling up her hoards of sketchbooks, you can find her binging "Mad Men" (again), listening to a true crime audiobook or podcast, or scouring her collection of artbooks for inspiration.
peetydraws.com / behance.com/jmelliottdesign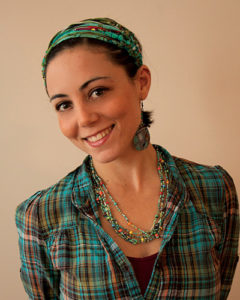 Marzia Motta
She/Her
Graphic Designer and Illustrator
Marzia is a graphic designer and illustrator living and working in the Washington, DC area. Originally from Italy, her experience includes design, photography, fine art, teaching, and performance art. She is reliable, curious, and passionate. She thrives when given new challenges. She appreciates the opportunity to work with great people and for a good cause. Marzia has written four children's books, three of which she self-published for her son. She currently works as a senior graphic designer for a tech company in Tysons, VA. In her spare time, she loves to travel, draw, drum, go to concerts and festivals, and visit the best playgrounds the world has to offer.
https://www.mmgraphica.me/
Ian McAllister
He/Him
Director of Multimedia Storytelling at the Brookings Institution
Ian McAllister has worked in Multimedia Production for over 15 years. He started out in news as a Director, Videographer, & Editor. After covering local and international stories with outlets such as ABC and CBS, he joined the Brookings Institution where he currently serves as the Director of Multimedia Storytelling. In this role, Ian leads a team that utilizes video and motion graphics to convey Brookings scholars' research to various audiences.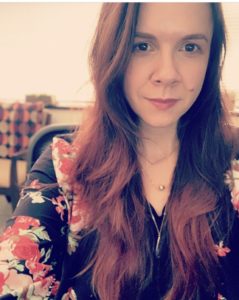 Kelly Gill, LCSW-C 
She/Her
Clinical Director and Psychotherapist working with individuals, couples, and families with mental health and addiction issues.
Kelly Gill is a Licensed Clinical Social Worker with over twenty years of community mental health experience. She earned her Masters from the University of Pittsburgh in Clinical Social Work. She is Director of Clinical Services and a practicing therapist at Cornerstone Montgomery; a non-profit offering the largest range of mental health services in Montgomery County, Maryland.
Kelly practices from a cognitive behavioral perspective with a solution-focused and trauma-informed approach. Her client work centers on clients with varying diagnoses; Schizophrenia, Bipolar Disorder, PTSD, Substance-Use-Disorders, Depression, and Anxiety. Additionally her work focuses on community advocacy, education, and policy development.
She is mom to two boys- ages 11 and 13 and married to a graphic designer who gets occasional free therapy at home.  
www.cornerstonemontgomery.org