In this 3-hour workshop, we'll be focusing on a very interesting subject…you! We'll start with a walk through Scott's personal work process, exploring the research, inspiration, and execution of a few of his icon design projects. Then comes the fun part: sketching and ideation of your own personal icon set!
This will be a special virtual experience where we are helping you hone your craft at the comfort of wherever you are. Some things you'll need ready are the Zoom app, a free DropBox account, and Adobe Illustrator.
About The Studio Temporary
Scott Fuller is the designer, illustrator, and overall one-man dynamo behind The Studio Temporary. A Georgia native, he resides in Atlanta where he goes to work for brands, ideas, and people from every walk of life. With over a decade in the design industry, Scott has worked and collaborated with incredible folks like the Atlanta Hawks, AIGA, BeastTV, Giving Kitchen, City of Atlanta, Johnny Cupcakes, Phish, Realtree, Standard Deluxe, Startup Atlanta, Killer Mike and quite a few more that y'all haven't heard of – YET.
WEB - thestudiotemporary.com
INSTAGRAM - instagram.com/studiotemporary
About AIGA EMERGE
EMERGE is an initiative that seeks to engage emerging designers with up to five years of experience in the field. It aims to provide content within the areas of employment, growth, leadership, entrepreneurship, and life skills. #aigaemerge
Accessibility
If you need any accommodations to fully access the event, please get in touch with the event organizer! Email Raksa: raksa@dc.aiga.org
Code of Conduct
All AIGA DC events adhere to our Code of Conduct.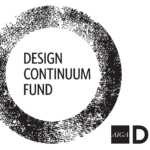 Design Continuum Fund
10% of the proceeds from this and every event goes to the AIGA DC Design Continuum Fund (DCF) scholarship, fostering the next generation of designers through helping local design-minded and underrepresented students as they pursue their education.