Join AIGA DC and Tim Durney in a members-only Salon to discuss how you can take control of your career path.
Attendees: In the event of inclement weather we will follow the federal government. If they are closed or delayed we will reschedule the salon. 
This event is at capacity and registration has closed. Thank you for your interest.
Personal career growth doesn't always mean climbing up the org chart. There are many different routes designers can take to advance in their career.
A personal business plan helps map our where you want to go and how to get there. It takes self-assessment of your strengths, weaknesses and priorities to understand what role is the best fit for you.
Join AIGA DC and Tim Durney of The Boss Group, in a members-only Salon to discuss how to proactively carve out your own path.
Registration for this event is required, and will open at noon on Wednesday, January 22. AIGA DC Salons are free, intimate roundtable discussions limited to 12 AIGA members only. Want to enjoy this member benefit? Check out AIGA's new membership structure and join today.
Please plan to arrive at Teaism around 7:30 AM to allow time to purchase food and refreshments and chat with other attendees. We will start promptly at 8:00 AM.
Teaism: Google Map
Event coordinator and contact, Sarah Tanner: sarah@aigadc.org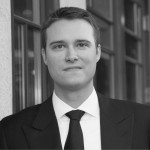 About Tim Durney
Tim is the Practice Lead for The BOSS Group and Proposal Development Consultants. In this role he guides the strategic direction, account management and recruitment activity within BOSS and PDC for the Washington, DC area. Along with Cella Consulting, The BOSS Group and Proposal Development Consultants are part of the BLR Holdings family of companies and together we solve challenges within the In-House Operations, Creative Staffing and Proposal Staffing arena. Tim lives on Capitol Hill with his wife Beth and son Owen along with their dog Dingo. He is an avid swimmer and surfer who grew up in St. Louis and attended the University of Missouri as a Political Science major.