As a growing designer, your intuition is both your best asset and your worst enemy in building a product. There is no checklist for knowing when a product is complete. So how do you know when to call it a day? What can you do to ensure that you're not missing critical functionality or designing patterns that no one will use?
The designers at Brave UX have identified a handful of principles that anyone - from aspiring designer to product owner - can use to evaluate the efficacy of their products: from individual screens to flows to entire systems.
Attend this Office Hour and follow Brave UX through a guided tour of their work on the Royal Caribbean booking engine and the LifeCents financial wellness app. Brave's Directors of UX and Design will explore:
How to evolve personas into mindsets that more directly translate into UI decisions.
How to adjust patterns and priority as those user mindsets change.
How to ensure clarity and context of every action, section, and page.
About Brave UX
Brave UX is a full-service user experience agency that designs and builds complex application interfaces. They get a rush from solving problems with design and technology and love working with smart people to make products that users will love. Follow them on Twitter: @Brave_UX.
Brave UX's Speakers
Jenna Billingsley, Director of Design
Jordan DeVries, Director of UX
Jenna Billingsley
Brave's Director of Design, leading visual and brand strategy work. BFA in Electronic Media Arts and Design from the University of Denver, with over a decade of experience in designing for user interfaces.Loves good typography and bad jokes. Always up for an adventure and secretly wishes she had an accent.

Jordan DeVries
Brave's Director of UX, keeping projects unified from strategy through launch. Started in Carnegie Mellon's HCI program, went on to design, animate, and code for the past 15 years. Pop culture guru and random fact machine. Needs to spend less time on his hair and more time outside.

Location information
1432 K St NW, DC (Entrance on 927 15th St NW. 9th floor.)
Refreshments
A light snack and drinks will be provided at the event.
About AIGA's Office Hours 
Office Hours is an ongoing series of informal discussions held in a local creative space. AIGA aims to create a time and space for designers and creatives to meet and discuss in a welcoming and inclusive environment.
About AIGA EMERGE
EMERGE is an initiative that seeks to engage emerging designers with up to five years of experience in the field. It aims to provide content within the areas of employment, growth, leadership, entrepreneurship, and life skills. #aigaemerge
Accessibility
If you need any accommodations to fully access the event, please get in touch with the event organizer! Email Raksa: raksa@dc.aiga.org
Code of Conduct
All AIGA DC events adhere to our Code of Conduct.
Design Continuum Fund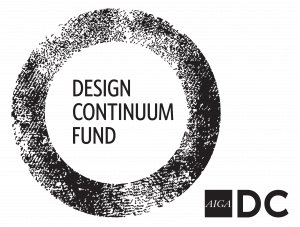 10% of the proceeds from this and every event goes to the AIGA DC Design Continuum Fund (DCF) scholarship, fostering the next generation of designers through helping local design-minded and underrepresented students as they pursue their education.
Questions?
If you have any questions, feel free to reach out to Raksa. Email Raksa: raksa@dc.aiga.org