Want a look inside WDG (Web Development Group)? Join strategy, design, and development firm WDG in their brand new Clarendon office for an AIGA's Office Hour!  
They'll share how they partnered with organizations and people to create real and relevant impact worldwide by creating a comprehensive, powerful, and engaging digital presence.
About WDG
WDG is an experienced digital agency providing unique solutions to digital challenges.  They lay the foundation for each project by understanding the targeted business goals and audience needs, creating a data-driven approach delivers results that are strategically on-brand.
With more than 14 years in the game, WDG's diverse team is committed to solving our client's digital needs. Learn more and see their works on their website here.
About Our Speaker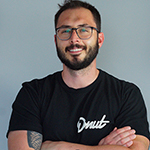 Dario Tadić
Dario is the Creative Director at WDG. With over 12 years of experience working in the web industry, Dario oversees the design team and coordinates aesthetic decisions and presentations with clients. He earned his BA in Media Arts and Design with a concentration in Interactive Media from James Madison University. Dario began his career as an in-house designer / developer and soon transitioned from the nonprofit realm into the agency world while specializing on UI design. He has worked for DC-based BrowserMedia and Denver-based Lynton Web prior to joining WDG in 2012.
About AIGA's Office Hours
Office Hours is an ongoing series of informal discussions held in a local creative space. AIGA aims to create a time and space for designers and creatives to meet and discuss in a welcoming and inclusive environment.
About AIGA EMERGE Awareness Week
EMERGE Awareness Week is happening nationwide from September 24 through October 3.
EMERGE is an initiative that seeks to engage emerging designers with up to five years of experience in the field. It aims to provide content within the areas of employment, growth, leadership, entrepreneurship, and life skills. #aigaemerge
Design Continuum Fund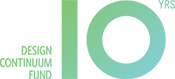 A portion of the proceeds from this event goes to the AIGA DC Design Continuum Fund (DCF) scholarship. DCF is celebrating 10 years of fostering the next generation of designers through helping local design-minded and underrepresented students as they pursue their education.

Many thanks to our event supporter:


HP
Our sincerest gratitude goes out to HP. As a supporter of the creative community, HP empowers emerging designers and seasoned professional alike. Utilizing their Innovation Labs and technology, they are elevating the user experience and engagement in all aspects of labels, packaging, graphic design, photography, signage, display, and many more.