Khoi Vinh grew up in Gaithersburg, Maryland before venturing out to lead some of the country's largest brands. He will talk about the democratization of design – how an individual designer's responsibility to make the industry open and inclusive can shape the ambitions for the next generation of professionals.
This event is our annual fundraiser for the AIGA DC Design Continuum Fund, supporting the next generation of creative talent. Net proceeds from ticket sales will support the scholarship program, and additional donations before, during or after the event are considered a charitable donation and a tax benefit. During the event we'll also be honoring our 2018-2019 recipients, Ashley Fletcher and Kiana Fowlkes.
Schedule
6:00 pm   Doors open
6:30 pm   Program begins
About Khoi Vinh
Khoi Vinh is an entrepreneur, user experience designer, writer and speaker, and currently a principal at Adobe. Fast Company named him one of  "The 50 Most Influential Designers in America." He is the founder of Lascaux Co., Inc, a New York City startup building a new class of creativity software. Prior to that, he was the design director at NYTimes.com for five years, where he led the in-house design team in user experience innovation for digital products of all kinds. He also co-founded Mixel which was later sold to Etsy. For over a decade, he has published his thoughts on design, technology and culture at the widely-read blog Subtraction.com. He is the author of "Ordering Disorder: Grid Principles for Web Design" (New Riders), and he has lectured all over the world on design matters. Previously, Khoi was a co-founder of the award-winning New York design studio Behavior, LLC.  He studied communication design at Otis School of Art and Design in Los Angeles, and practiced branding and graphic design in print for several years in Washington, D.C., before moving to New York City. Check out his latest project, the host of Wireframe, a podcast about user experience.
Transportation
Metro: Van Ness- UDC (Red Line; School is directly across the street)
Parking: Street parking available and a parking garage is located behind the school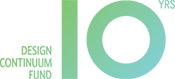 About the AIGA DC Design Continuum Fund
The AIGA DC Design Continuum Fund is an annual merit-based scholarship program that supports local design-minded students through  financial assistance to pursue their design education. Through the sustained support of Continuum Circle members and friends, AIGA DC established  an endowment for the Design Continuum Fund, the future investments of which will provide ongoing support to the program.
AIGA DC has contributed to the education of 17 students since launching the Continuum Fund in 2007:
For more information about the AIGA DC Design Continuum Fund, or if you or your company are interested in becoming a supporting sponsor, visit givecontinuum.org or contact Laura Guzman at dcf@dc.aiga.org.
Graphic by Tré Seals
Many thanks to our event partners: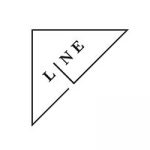 Many thanks to our event supporters: