The eloquent yet eclectic Gail Anderson is many things: a former award-winning art director at Rolling Stone magazine; a visionary behind many New York City broadway theater graphics; an artist who designed the USPS's 150th anniversary Emancipation Proclamation stamp; an author of numerous typography books; a woman of color who joins the mere 3% female creative directors in our industry. She is an inspiring art director, relevant designer and inspirational teacher.
In addition to her passion for her craft, she has a gift for nurturing emerging and underrepresented creatives. This is why we have invited her back to DC to speak at an event dedicated to the AIGA DC Design Continuum Scholarship Fund.
Anderson will sign books following her presentation. A very limited number of books will be available at the event — Outside the Box: Hand drawn packaging from around the world and Type Tells Tales — but please feel free to bring your own copies of Anderson's books or posters.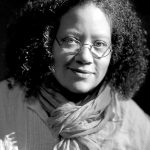 About Gail Anderson
2004 AIGA Medalist Gail Anderson is the award winning creative director at Visual Arts Press at the School of Visual Arts. She has taught at SVA for over 25 years and has lectured at conferences and universities around the world. Anderson is also a founding partner at Anderson Newton Design, where she works with Joe Newton on everything from book jackets to websites to tiny soaps. She is a frequent juror of design shows such as the AIGA/Worldstudio Scholarship and many typography contests. Anderson's work is in the collections of the Library of Congress, Cooper Hewitt Smithsonian Design Museum, and the Milton Glaser Design Archives at the School of Visual Arts, to name a few. Read 24 Things You Don't Know about Gail Anderson on our blog today!
Cost
$15.00 for AIGA Sustaining, Design Leader, and Trustee members
$25.00 for AIGA Contributor and Supporter members
$35 for Non-members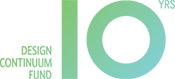 Because Gail Anderson has spent much of her life empowering the next generation of designers, all proceeds from his presentation will benefit AIGA DC Design Continuum Fund, a scholarship program that provides financial assistance and mentoring to talented local students pursuing art and design education. Applications for the 2018-2019 scholarships are due in May 2018.
Big Thanks to Our Sponsor!
The Washington Post
If you'd like to learn more about the benefits of becoming an AIGA member, go to www.aiga.org/join.
Artwork by AIGA DC member Tré Seals.
Save
Save
Save
Save
Save
Save
Save
Save
Save
Save
Save
Save
Save
Save