Do you avoid new business development like the plague? Do you define new business as "cold calling," "sales" or "marketing"? Are you ready to transform how you think about new business? We will focus on strategies for building authentic, one-to-one relationships with prospects that take time, focus, ongoing nurturing, and a change in tactics. Business development, when done well, can be a fun, challenging, and a rewarding aspect of any successful business. At this event, you'll learn why you might change your thinking about what new business development really is, and better ways to do it.
About Emily
A brutally honest consultant, Emily Ruth Cohen has worked with many leading design firms across the country. She has developed, tested and curated key business insights and strategies that have helped firms become more effective and profitable. Cohen facilitates business planning retreats and provides confidential, best-practice insights on staff, client and process-management strategies. Cohen also loves sharing her expertise through speaking engagements, guest posts, a Skillshare class, webinars, industry activism, and her new book, "Brutally Honest."

Thank you to Friendly Design for hosting at Canvas!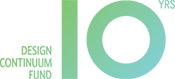 A portion of the proceeds from this event goes to the AIGA DC Design Continuum Fund (DCF) scholarship. DCF is celebrating 10 years of fostering the next generation of designers through helping local design-minded and underrepresented students as they pursue their education.
Code of Conduct
AIGA is committed to working for public good and design excellence. We are dedicated to providing harassment-free experiences for everyone, regardless of gender, sexual orientation, ability status, physical appearance, race, ethnicity, age, religion or political affiliation. For more information, please refer to the AIGA Code of Conduct and the AIGA Standards of Professional Practice.
Membership
To become an AIGA DC member, go to www.aiga.org/join.
Event contact: education@dc.aiga.org