Participate in AIGA DC Creative Review... virtually! Come for meaningful feedback on your design portfolio and discussion about navigating through the design industry.
Whether you're a student interested in design or a practicing designer looking for a new set of eyes, you can sign up to have one-on-one portfolio review sessions with DC's most seasoned design professionals. Discuss your work, and ask your most burning career questions.
Details about the format:
Creative Review will happen through an online Zoom call. Everyone will be virtual and it'll take place at the comfort of wherever you'll be.
The day kicks off at 10:00 AM with a panel of local design leaders discussing how to navigate through the design industry. Portfolio reviews will start at 11:00 AM. When you are not in a review session, hang out and get to know your creative community.
We are lucky to have portfolio reviewers coming from these companies:
Alarm(dot)com, Amazon, Capco (The Capital Markets Company), Capital One, CGTN America, Council for Advancement and Support of Education (CASE), Cvent, Deloitte Digital, Destination DC, EAB , Fuszion, Gannett, Heartbeat Health, Hilton, HZ, Interactive Strategies, Johanna Ostrich Design, LLC, Mariana Tek, MOSAIC, National Geographic, Optoro, Peppermill Projects / Brand Joint, Polygraph Creative, Publicis Sapient, S&P Global, Sensical Design, Twitter, USAID, Washington Nationals, Webflow
Moderator & Panelists
Moderator: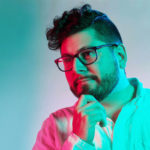 Dan Rader
Head of Creative Studios. Mariana Tek
Dan is a digital creative in Washington DC. He's currently Creative Director at Mariana Tek where he blends his passion for design, product, and development to translate awesome brands into amazing digital experiences.
Website: danrdesign.com
Panelist: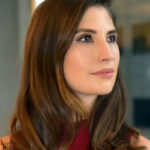 Danielle Theroux
Principal Digital Consultant. Capco (The Capital Markets Company).
Danielle is a design leader, thinker and maker with a focus on evolving brands and digital experiences. I like to challenge the status quo of what's been done historically to reconsider how things can be done better.
As a Product and Design Thinking Lead at Capco, a global consulting firm, I help financial services organizations not only launch new products and services but teach folks creative problem-solving techniques so they can apply it to their roles.
I've also worked with startups, nonprofits, political candidates, fortune 100 companies, etc. My biggest fear is being labeled a one-trick-pony and my dream project would be getting paid to travel the world to make a movie about design across cultures.
I'm passionate about what makes people tick, emerging technologies, and using every experience as an opportunity to grow.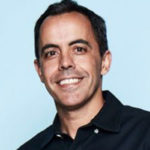 Guto Andrade
Head of Global Creative Studios. Hilton
Guto is the leader of Hilton's Global Creative Studios in McLean, VA. The Studios are Hilton's internal agency serving all of its 19 brands and comprised of 60 diverse creatives in 3 locations around the world. Before Hilton, he spent the past 20 years between leading in-house teams (Under Armour, Motorola, and Sony Electronics) and Agencies (CCO at Fifteen4 and Sr Designer at Lippincott). Guto is an Architect turned graphic designer and excels when solving problems that span multiple design disciplines – from environments to digital to branding. When not working, Guto tries to spend as much time as possible outdoors with his wife and two kids and is an avid sketcher/doodler/painter.
Website: www.theguto.com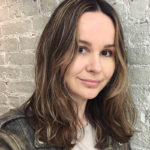 Jolanta Aerts
Associate Creative Director. Amazon
Jolanta is a NYC-based associate creative director with a background in graphic design and art direction. She currently works at Amazon's internal advertising group where her duties include creative strategy, art direction, and consulting for brands that advertise on Amazon entities (Amazon.com, Prime, Alexa, Go Store, etc.), as well as ideation and development of new Amazon ad products and features.
Jolanta started her career within branding, and publication design (Pentagram and Interview Magazine), followed by years of working in advertising. At Ogilvy, she created campaigns for brands such as American Express, Siemens, Coca-Cola, Tiffany & Co,. Grey Goose, and others. Simultaneously, she was pursuing her passion projects within art direction for fashion industry.
In her free time, Jolanta likes to play tennis or snowboard, visit galleries, and travel.
Be a sponsor!

AIGA DC is an all-volunteer organization. Support design in DC and consider sponsoring Creative Review. Contact raksa@dc.aiga.org to learn more. 
About AIGA EMERGE
AIGA EMERGE is designed to engage emerging designers in the first five years of their careers - whether it's their first career or a new direction. This initiative is a tailored experience to engage with emerging designers with up to five years of experience in the field. EMERGE aims to provide content within the areas of employment, growth, leadership, entrepreneurship, and life skills. #aigaemerge
For any questions, reach out to raksa@dc.aiga.org to start the conversation.
Accessibility
If you need any accommodations to fully access the event, please get in touch with the event organizer! Email Raksa: raksa@dc.aiga.org
Code of Conduct
All AIGA DC events adhere to our Code of Conduct.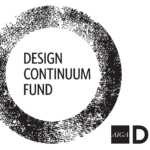 Design Continuum Fund
10% of the proceeds from this and every event goes to the AIGA DC Design Continuum Fund (DCF) scholarship, fostering the next generation of designers through helping local design-minded and underrepresented students as they pursue their education.