Participate in AIGA DC Creative Review. Come for meaningful feedback on your design portfolio and discussion about navigating through the design industry.
Whether you're a student interested in design or a practicing designer looking for a new set of eyes, you can sign up to have one-on-one portfolio review sessions with DC's most seasoned design professionals. Discuss your work, and ask your most burning career questions.
The day kicks off at 10:00 AM with a panel of local design leaders discussing how to navigate through the design industry. Portfolio reviews will start at 11:00 AM. When you are not in a review session, hang out and get to know your creative community.
We are lucky to have portfolio reviewers coming from these companies:
Alarm(dot)com, Amazon, Capco (The Capital Markets Company), Capital One, CGTN America, Council for Advancement and Support of Education (CASE), Cvent, Deloitte Digital, Destination DC, EAB , Fuszion, Gannett, Heartbeat Health, Hilton, HZ, Interactive Strategies, Johanna Ostrich Design, LLC, Mariana Tek, MOSAIC, National Geographic, Optoro, Peppermill Projects / Brand Joint, Polygraph Creative, Publicis Sapient, S&P Global, Sensical Design, Twitter, USAID, Washington Nationals, Webflow
Moderator & Panelists
Coming soon
Be a sponsor!

AIGA DC is an all-volunteer organization. Support design in DC and consider sponsoring Creative Review. Contact raksa@dc.aiga.org to learn more. 
About AIGA EMERGE
AIGA EMERGE is designed to engage emerging designers in the first five years of their careers - whether it's their first career or a new direction. This initiative is a tailored experience to engage with emerging designers with up to five years of experience in the field. EMERGE aims to provide content within the areas of employment, growth, leadership, entrepreneurship, and life skills. #aigaemerge
For any questions, reach out to raksa@dc.aiga.org to start the conversation.
Accessibility
If you need any accommodations to fully access the event, please get in touch with the event organizer! Email Raksa: raksa@dc.aiga.org
Code of Conduct
All AIGA DC events adhere to our Code of Conduct.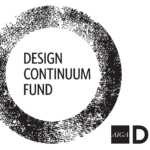 Design Continuum Fund
10% of the proceeds from this and every event goes to the AIGA DC Design Continuum Fund (DCF) scholarship, fostering the next generation of designers through helping local design-minded and underrepresented students as they pursue their education.