Have your work reviewed and get feedback from leading professionals in the DC area at the AIGA DC Creative Review!
Whether you're a practicing designer looking for fresh perspective, or a student preparing to enter the professional world, you can sign up to have one-on-one portfolio review sessions with DC's most seasoned design professionals. Discuss your work, and ask your most burning career questions.
The day kicks off at 10:00 AM with a panel discussion on navigating the design industry with some of our reviewers. Portfolio reviews will start at 11:00 AM. When not in your review session, hang out and get to know your creative community.
About our panel discussion
Panel moderator:
Justin Greenstein, Visual and UX Designer at Marketing for Change
Panelists:
Julia Ames, Founder of Humankind Studio
Joe Symoski, Digital Art Director at HZ
Amy Lee, UX Lead at Mapbox

Location and Metro
Metro: Metro Center (take the 11th and G exit, which will take you straight into the building) or Chinatown (exit to 9th and G, walk two blocks down G St. and turn right on 11th)
Enter the building and look for the Washington Center Offices. Check in with security and take the elevator to the 12th floor. 
We are lucky to have portfolio reviewers coming from these companies:
Ad Hoc • Adfero • Alter Ego Creates • American Chemical Society • Capital One • CGTN America • Chemonics International • Chong + Koster • Compass • Curry Creative LLC • Custom Ink • DCA Landscape Architects • Democratic National Committee • Fathom Creative • Gartner • General Assembly • Ghost Note Agency • HealyKohler Design • Hickok Cole • Howard University • Humankind Studio • HZ • MapBox • Marketing for Change • Merit America • MOSAIC • PainfulPleasures • Sagetopia • Salesforce • Sensical Design • The Brand Stand • U. Group • Washington Nationals Baseball Club
PANELISTS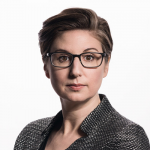 Julia Ames
Founder & CEO of Humankind Studio
Social media: @spoolia
Website: www.humankindstudio.com/studio
Julia is the Founder & CEO of HUMANKIND (formerly Spoolia Design), an award-winning brand strategy and design studio with offices in DC and LA. Guiding every aspect of the business, she creates bold identities and memorable campaigns for clients ranging from Fortune 500 companies and national nonprofits to beloved local businesses throughout DC. Julia's work has received the AIGA Design for Good Award and an Addy. Her work has also been featured in Print Magazine, GD USA and a number of other publications. Before opening her own studio, Julia worked at Design Army, The New York Times Company, Spot Co and Penguin Group. She graduated with an MFA from SVA in 2005. Outside the office, she uses her Master Gardener Certificate to cultivate a small urban garden with her 3-year-old daughter and husband.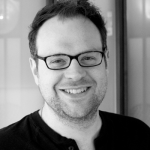 Joe Symoski
Digital Art Director at HZ
Social media: @joesym001
Joe Symoski is Digital Art Director at HZ, in Rockville, MD. He's a 14 year vet of the creative industry with specialties in digital/interactive experiences, product development, brand development, and integrated branding campaigns. Graduating from Columbus College of Art & Design, and having worked in both agency and in-house studio settings, Joe has partnered with a multitude of clients in the technology, real estate, fitness, hospitality, healthcare, legal, and non-profit sectors, including brands such as Hilton, US Army, Washington Redskins, Marriott, CrossFit, Bozzutto, Forest City Development, Northwell Health, and Baltimore Humane Society. Over his career, Joe has been honored with awards from AIGA and the American Advertising Federation. At home, Joe enjoys video games, playing guitar, and spending time with his wife and his pug, Doug. And, as a self-described hoarder, he continues to add to his collections of comic books, guitars, action figures, and sneakers.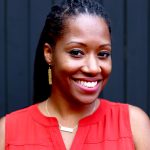 Amy Lee Walton
UX Lead at Mapbox
Amy Lee Walton is a multidisciplinary designer that walks the fine line between design and code. Currently at Mapbox, Amy Lee brings visual narrative and systems-based design thinking into her cartography work. She touches many facets of cartography and software, from designing beautiful thematic maps, to designing core Mapbox GL map styles, to building out design standards testing suites, to querying open source datasets. Amy Lee holds an MFA in graphic design from the Maryland Institute College of Art (MICA), where she coalesced graphic design with physical computing, generative and creative code, and digital fabrication.
MODERATOR

Justin Greenstein
Visual and UX Designer at Marketing for Change
Social media: @j.greenbean
Justin pours his focus into building brands and digital experiences that help good causes promote positive change. Leveraging behavioral science and along side his team, Justin tackles tough challenges for organizations like the CDC, EPA, American Association of Pediatrics, No Kid Hungry and the McArthur Foundation to name a few. Aside from agency life, he also leads design education at a nonprofit based in Tallahassee, FL — with a mission to cultivate entrepreneurial mindsets within minority communities. Making melodies, framing photos, and collecting cities fill in the rest.
About Our Space Sponsor, Optoro:
Founded in 2010, Optoro has been named one of the fastest growing companies in the US. Optoro has also received many awards and accolades, including CNBC's Disruptor 50, EY's Entrepreneur of the Year and the World Economic Forum's Circular Economy Award, Most recently, Optoro was named a "Top Workplace" in DC by The Washington Post.
https://www.optoro.com/
Follow Optoro:
Twitter: @optoroinc / Instagram: @optoro
Check out two of Optoro's products:
BLINQ (Twitter: @blinq / Instagram: @thinkblinq)
BULQ (Twitter: @BULQwholesale / Instagram: @bulqwholesale )
Be a sponsor!
We are an all-volunteer organization. Support your design in DC and consider being a sponsor at this event. Through your support, your help can allows us to have a successful event. Contact raksa@dc.aiga.org or development@dc.aiga.org to learn more. Want to volunteer? Fill out our volunteer form!  
About AIGA EMERGE
AIGA EMERGE is designed to engage emerging designers in the first five years of their careers - whether it's their first career or a new direction. This Initiative is a tailored experience to engage with emerging designers with up to five years of experience in the field. EMERGE aims to provide content within the areas of employment, growth, leadership, entrepreneurship, and life skills. #aigaemerge
Visual is designed by: Michelle Burk
For any questions, reach out to raksa@dc.aiga.org to start the conversation.