In honor of Black History Month, AIGA DC's Diversity & Inclusion Initiative has planned a virtual lunch-hour discussion with an out-of-town guest. You'll be able to eat your lunch while chatting with AIGA St. Louis VP Tim Hykes about his 28 Days of Black Designers project—which highlights influential black designers, the AIGA Design Census, and ways we can drive for a better design future for black creatives. The discussion will be moderated by Bem Yemesgen and will take place on the Diversity & Inclusion Slack Channel.
How do I participate?
If you're not already subscribed to D&I's Slack channel, join here:
http://bit.ly/2jOWR4B. Then on February 28th, hop on at 12pm to participate in the hour-long discussion.
Meet the Moderators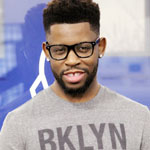 Tim Hykes
 is the User Experience Designer at LaunchCode's headquarters in St. Louis, Missouri, where he leads all digital application and embedded systems, and manages the LaunchCode brand. He is also the Vice President of AIGA St. Louis, a member of the National AIGA Diversity and Inclusion Task Force, and co-founder of the Design + Diversity Conference. His most recent projects include: 
28 Days of Black Designers
 and a data visualization rendering of the AIGA Design Census.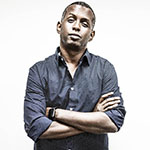 Bemnet Yemesgen (Bem) is the founder and Creative Director at Elastic Creative (elasticreative.com), a full service design agency based in Washington, DC. He has enjoyed success designing and launching brands and global marketing campaigns for industry leaders such as Adidas, USA Today, Procter & Gamble, as well as localized niche campaigns for associations, startups and nonprofits.

What is the Diversity & Inclusion Initiative?
Diversity & Inclusion is a new AIGA initiative with the mission of encouraging diversity in design education, discourse, and practice to strengthen and expand the relevance of design in all areas of society.
Other questions?
Contact AIGA DC board member Maeg Keane with any questions about the event.