Applications are now being accepted for the 2020–2021 Design Continuum Fund (DCF) scholarships —  And as is tradition, last year's recipients were asked to create the graphics to promote the upcoming deadline. We're excited to share the artwork created by Richa Mishra, DeAngela Dukes, and Jasmine Crisostomo, who brought their own unique voices to this task. We've asked each of them to share a bit about their inspiration, so read on below and download the print and digital assets to help us spread the word and reach students in DC, Maryland, and Virginia!
Richa's Artwork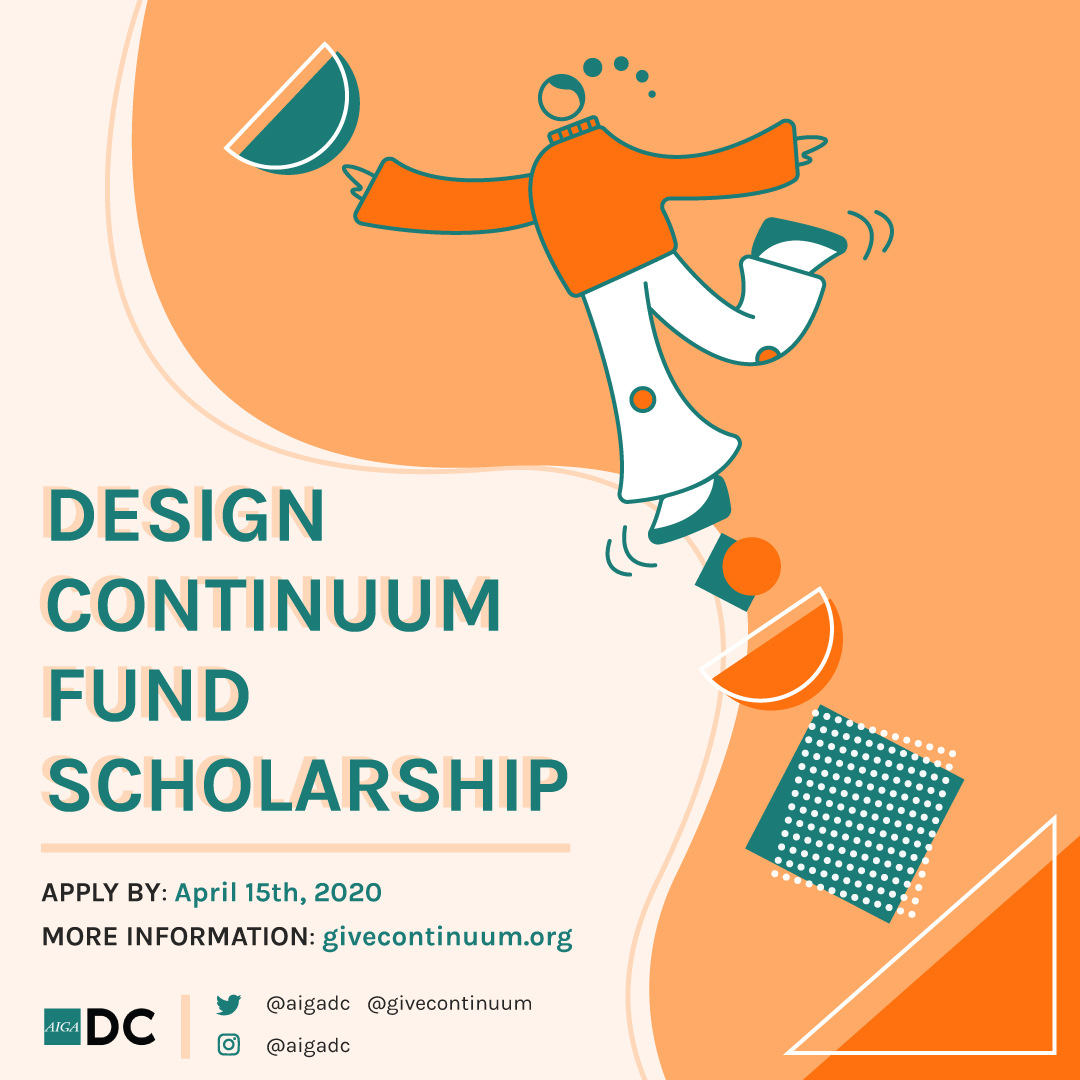 "The inspiration behind my work was to create an illustration that captured the feeling of juggling many projects at once, and how DCF is an opportunity to lift some of the weight off your shoulders. My approach to this was to illustrate a character balancing on the edge of many overlapping shapes, but handling the load with grace and excitement. I used a bold and bright color palette to convey feelings of joy and liveliness, and used overlapping shapes and patterns to add a bit of necessary chaos to the piece. I wanted this project to be an opportunity to try a different art style, so I had tons of fun playing around with this vector based digital illustration. Thank you for this opportunity to explore my creativity, I hope you enjoy the piece!"
DeAngela's Artwork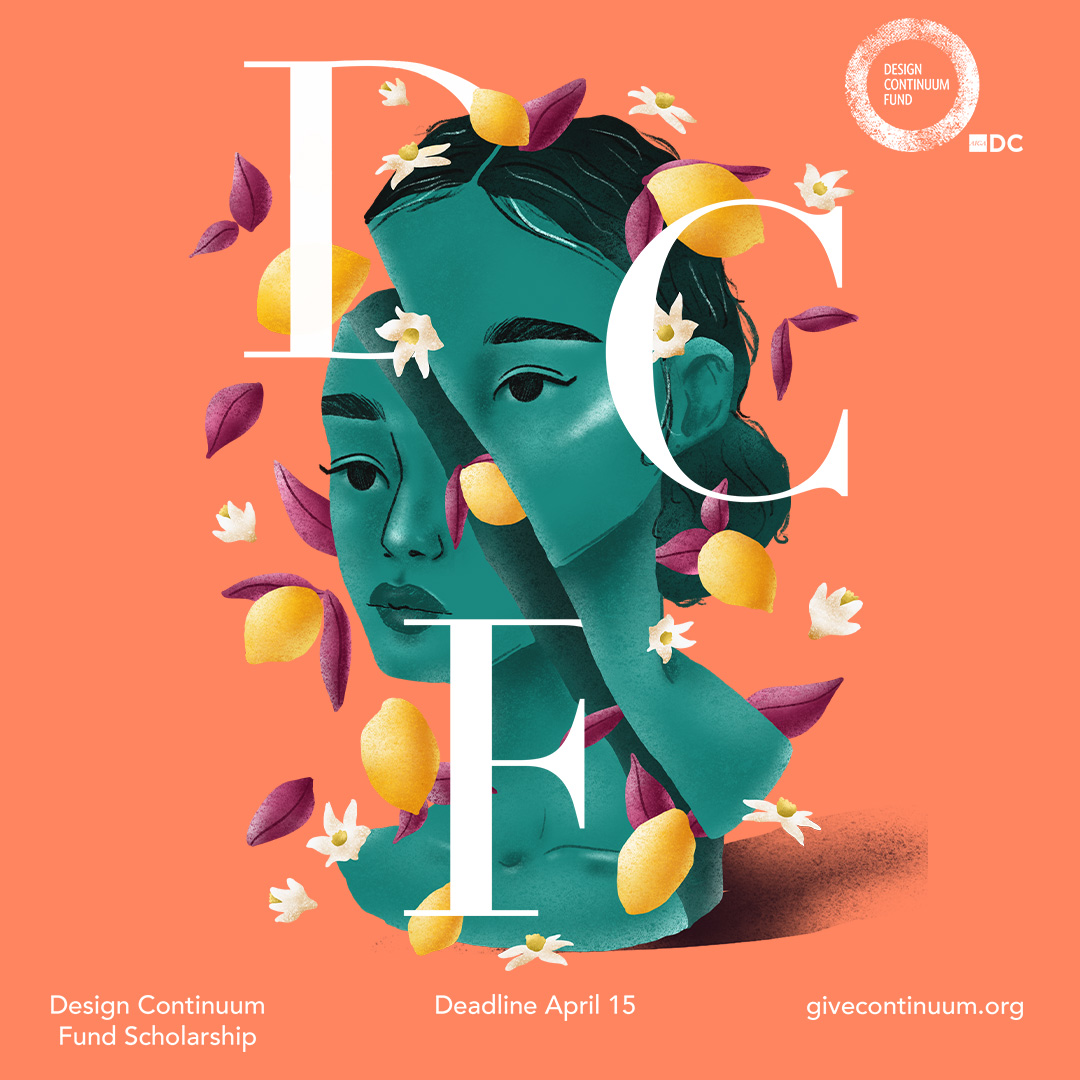 "I enjoy drawing anything but, I am inspired by people and nature. I was also inspired by the idea of growth. I wanted to show that the Design Continuum Fund can help you grow your future. The poster visually shows growth by having  lemons coming out of the character. I also emphasize the idea of growing your future by applying for the Design Continuum Fund by having "DCF" coming out of the character."
Jasmine's Artwork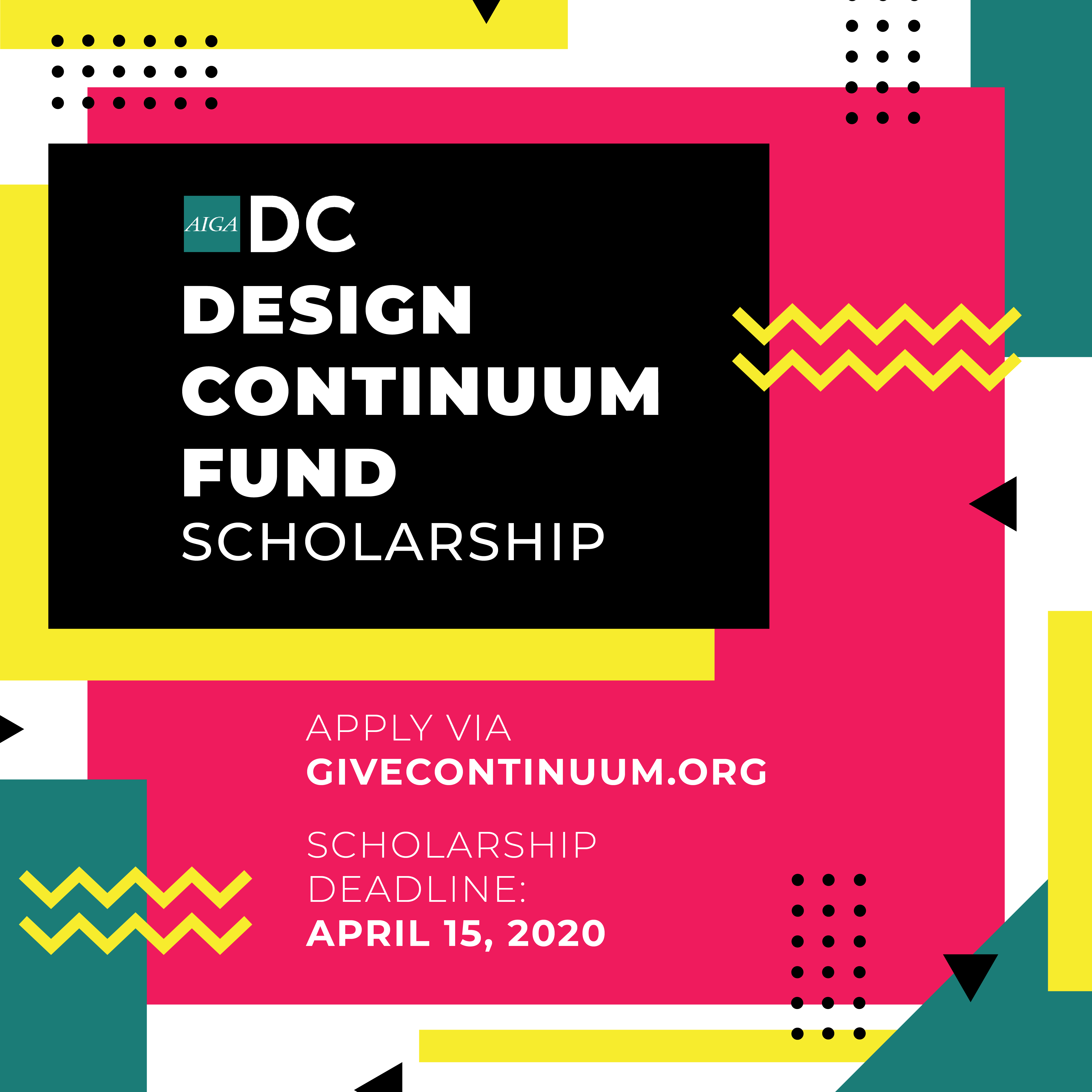 Jasmine was unavailable to comment at the time of this article.
Apply Today!
The submission deadline for the 2020-2021 academic year is April 15, 2020. Scholarships benefit underrepresented students pursuing art and design careers in colleges and universities in the local area. Awards range from $500 to $2500, and are given to students based not only  on their ability and their need, but also for their demonstrated commitment to giving back to the larger community through their work.
Check your eligibility and apply. 
Donate to the Fund
Since 2007, the generosity Design Continuum Fund donors has allowed us to award over $50,000 in scholarships to 32 recipients. Donate the fund and help us make a bigger impact in our local community.