Mentoring
Mentoring Speaker Series
The Mentoring Speaker Series is about bringing DC metro designers and creatives to a local high school once a month to share their work, process, and experience. By exposing them to various disciplines within design throughout the year, the student participants have the opportunity to see that design is more than just identity systems and advertising. Speakers present once a year to 1-2 back to back classes (approx. 15-20 students) and include creatives from the fields of screenprinting, exhibit, environmental/signage design, illustration, and photojournalism. Interested sharing your passion? Contact our mentoring director, Dian Holton to sign up. Please note, our current partnering school is West Potomac Academy located in Alexandria, Virginia.
Posts on the Mentoring Speaker Series:
SHINE, A Peer to Peer Mentoring Program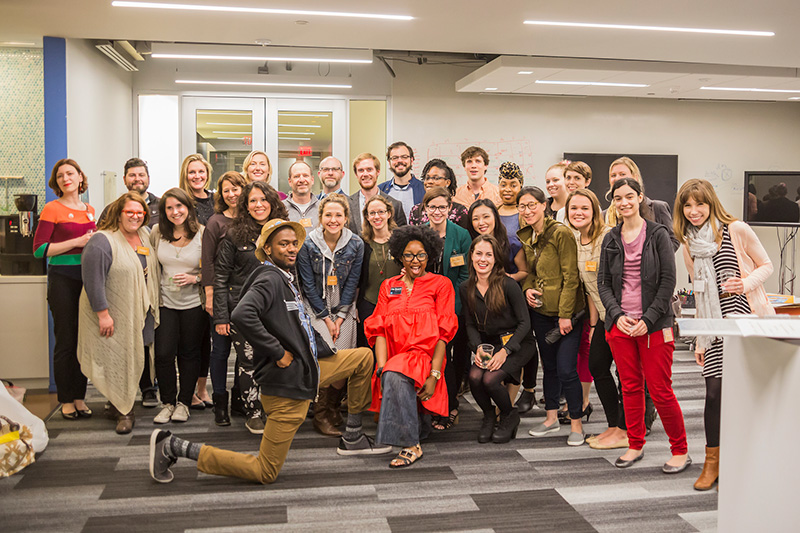 A four-month late Winter/Spring mentoring program designed to fertilize the career growth and professional success of emerging designers. Starting with a kick-off event early January, mentors and mentees come together and work hand-in-hand to identify the mentee's career goals and aspirations. Over the next four months, mentors provide advice and guidance as they show their mentees the ropes. Mentors should have 5+ years of professional experience. Mentees should have 1-4 years of experience and preferrably have finished college or another academic program.
Follow SHINE on Twitter.
Posts on SHINE:
Are you interested in sponsoring either of these initiatives?
Please contact Dian Holton to learn more.