Events are the lifeblood of our chapter. Our ongoing series educate, inspire, and embrace both members and non-members alike. Below is a general overview of  some of the events during our programming year (September-May).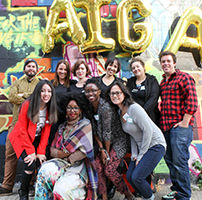 Design Week
Every year, AIGA DC develops a week of fantastic programming, from workshops, panels, studio tours, lectures, and more to celebrate design in our community. (Fall)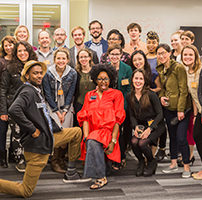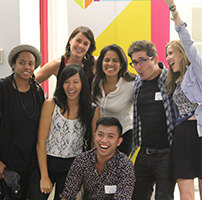 Membership Drives
AIGA holds two national membership drives every year: one in the spring, and one in the fall. With tons of giveaways and events, it's the perfect time to join.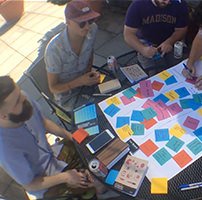 Summer Design Jam
A 30-40 person brainstorm for AIGA members to come up with creative events for the coming year.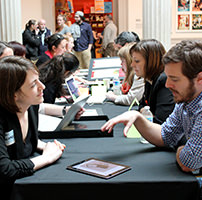 Creative Review
Design students get to meet with creative directors, art directors and designers in the DC area to receive one-on-one feedback on your portfolio and resume. (Spring)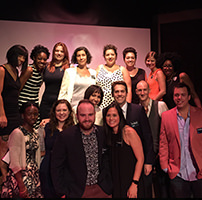 AWARDS GALA AIGA50
The biennial AIGA 50 design competition celebrates the best design created in the DC area over the past two years, and raising money for design programming. (Spring)
---
Event Series – Three or more times a year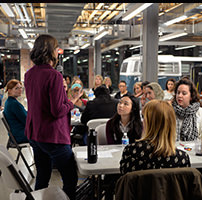 Round-table
These discussions will happen in small groups (8-10 people) to give participants a chance to dig a little deeper, have meaningful conversations, and make memorable connections.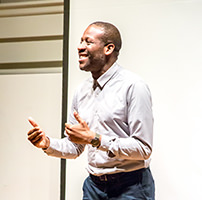 Speaker Events
Iconic speakers sharing their personal design stories and career advice. Past speakers include: John Maeda, Eddie Opera, and Michael Bierut.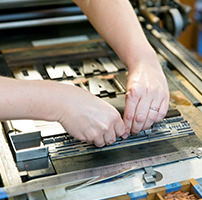 Hand Made
Put your hands and creativity to work in hands-on workshops that include bookmaking, screenprinting, and letterpress.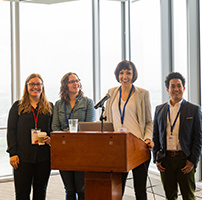 DotGov Design
An initiative of government designers for government designers. Meetings are quarterly across the DC area to improve standards across agencies, and help each other be better designers.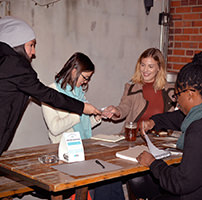 Drink & Draw
Monthly happy hours, AIGA DC's Drink & Draw is a series celebrating designers and their sketchbooks, where you can jump-start your creativity for the week by joining people who love drawing just as much as you do.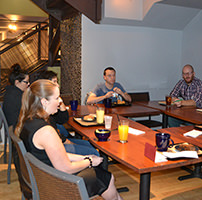 Salons
Free, intimate round-table discussions open to AIGA members only. These typically take place in the morning at Teaism at Penn Quarter.