Thu, Mar 16, 2017
6:30 PM - 9:00 PM
FleishmanHillard
1615 L Street NW
Washington, D.C 20036
Are you a creative who is interested in starting a business? Are you looking to gain valuable business skills for your career? If you don't even know where to begin, our three-part Business of Design workshop series is perfect for you.

AIGA DC and MICA are teaming up to bring you our Business of Design workshop series, where we will discuss pitching, contracts and negotiations, and business development, and the role they play in developing a successful design business.

We will be offering three workshops addressing these topics. Each is a standalone event, so you can register for one or all three.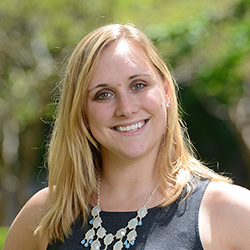 March 16: Jennifer Dodson, Business Development
In theory, business development is simple—do a variety of things that drive long-term sales for your organization. In practice, it's far more complex. Between balancing current relationships while prospecting new markets, managing accounts and taking care of ongoing work, it can seem impossible not to let something fall through the cracks. Join Jennifer Dodson and learn practical strategies for managing and growing your business.
About the Presenter:
Jennifer Dodson is the founder and Chief Creative Officer at Adashmore Creative. In addition to serving on the board of AAF Baltimore, Jennifer was on the board of the animal rescue ARRF, and regularly volunteers with student groups. Jennifer was honored by The Daily Record in 2014 as Top 20 in 20s and in 2016 as a Leading Woman. She earned Bachelor of Science degrees in Mass Communication and Art from Towson University in 2009 and a Master's in the Business of Art and Design from MICA in 2012. Since graduating she's taken on adjunct teaching roles at both schools.
---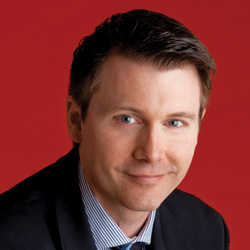 Additional upcoming courses in this series
March 23: Skyler Showell, Contracts and Negotiations
As a design professional or student, have you ever wondered what contracts do and don't? If contracts are essential for designers, what should a designer put in and leave out? How should a designer approach a negotiation strategy to increase the chances of a win/win outcome for both designer and client? If negotiations don't go well, when and how should a designer walk away?
The sometimes murky world of contracts poses these legal and practical business questions along with plenty of others. If you wrestle with one or more of these type of contract questions, this event is for you! Although the educational information offered during this event is no substitute for professional advice customized to your exact situation, the goal of this workshop is to help designers start to demystify contracts and have you leave with some practical and actionable take-aways.
About the Presenter:
Skyler Showell is Principal and founder of Showell Ventures & Consulting PLLC, which provides legal and business services to small business, startups, creative pros, freelancers, nonprofits, and others. Skyler's experience spans several roles/environments: law firms, startup/small business (transactions, planning, tech, and litigation), investment fund exec, securities broker, and professional trader.
---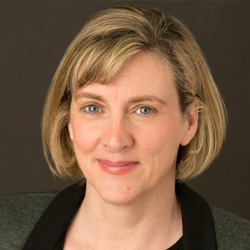 March 30: Heather Bradbury, Pitching
The pitch has become a five-letter word with a huge punch, and for entrepreneurs, pitching is an everyday activity. The question is, "are you landing those punches?" This workshop will talk about elevator, networking, and investor pitching and how they all come from the same source—your story. This will be a highly participatory workshop, so come prepared to stand up and pitch.
About the Presenter:
Heather Bradbury is Director of MICA's Masters of Professional Studies programs in the Business of Art and Design and Information Visualization, and has spent over 20 years in the creative entrepreneurship, communications, and education fields. Specializing in strategy, visual design, writing, and business management, she has developed branding, marketing, and public relations strategies; designed and implemented innovative education programs and projects; and owned several creative enterprises. Heather has additional experience working in architecture/interior design, engineering, catering, and production pottery. Heather's background and broad professional experience provide her with a unique perspective and approaches to creative problem-solving.
About MICA

MICA's MPS in the Business of Art and Design entrepreneurial ethos is redefining design education for the 21st century.
The business of art and design lies at the crossroads of creativity and the marketplace. Entrepreneurs approach their ideas by combining market research with instinct, creative skills with determination, and business strategy with risk to plot their path to success.
The MPS in the Business of Art and Design is an intensive program (15 months) designed for working professionals, combining online coursework focused on knowledge and skills that can be immediately implemented, and short on-campus residencies where students join a larger academic and creative community that encourages cross-disciplinary engagement.
As a premiere college of art and design, MICA's reputation provides access to industry partners within the creative and technology sectors.
Contact
If you have any questions about this event, please contact: stephanier@aigadc.org.
Series Discount
Interested in attending all 3 events? Please contact steve@aigadc.org for more information.
Membership
To become an AIGA DC member, go to http://www.aiga.org/join. A portion of the proceeds goes to the next generation of designers through AIGA DC's Design Continuum Fund scholarship.