Thu, Mar 23, 2017
6:30 PM - 9:00 PM
The Washington Post
1301 K Street Northwest
Washington, DC 20071
Join AIGA DC for an honest dialogue about careers, families and sanity of professionally-driven women. For many ambitious women, starting a family can be a decision filled with questions about its effect on their careers. A panel of DC-area women creatives, who are leading teams at work while raising families at home, will share their insights, stories and advice—followed by a candid, judgement-free conversation. 

As a special treat, we will hold a raffle for three signed copies of "In the Company of Women," a new book by Grace Bonney, founder of Design*Sponge.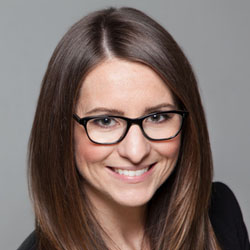 Moderator: Jill Spaeth, President of Citizen Creative, and member of AIGA's National Board of Directors
Jill Spaeth is President and Director of Design at Citizen Creative, a firm she established in 2010 that specializes in experience design primarily for large-scale environmental graphics and signage. In 2014, Jill was the only woman selected from five nominees to AIGA's National Board of Directors, and is currently serving a three-year term. Jill has served on the AIGA DC Board of Directors since 2005 and completed her two-year term as chapter president in 2011. Jill was part of the team that founded the AIGA DC Design Continuum Scholarship Fund with the goal of increasing diversity and philanthropy in the design profession. The AIGA DC Design Continuum Scholarship Fund has given more than $30,000 in scholarships to under-represented local students.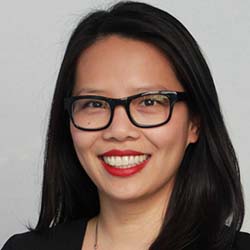 Panelist: Angie Chan, Creative Director at Blue State Digital
Angie has been creating campaigns and brand experiences for clients for over 15 years. As a Creative Director at Blue State Digital, Angie leads teams in turning insights into actions for non-profit and advocacy clients, like the Navy Marine Corps Relief Society, UNCF, United Way, and many more. Angie graduated from the University of Pennsylvania with a degree in Communications and Fine Arts, but spent the majority of her time performing in the nation's first all-female musical sketch comedy troupe. Nowadays she laughs most with her husband and son in their Maryland home that is filled with freshly baked bread, homemade crafts, and lots and lots of Magnatiles.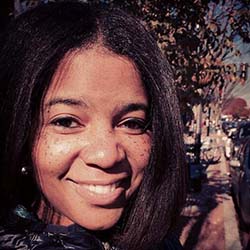 Panelist: Kim Holt, User Experience Lead at Deloitte Digital
Kim Holt is a User Experience Lead and Specialist Leader at Deloitte with more than 18 years of experience designing thoughtful and usable web and mobile applications. Kim's skill set combines design strategy, user research, information architecture, user interface design and usability testing. Kim works with a diverse range of clients from intelligence, healthcare, defense, state and local, and civilian agencies to shape digital products and help customers achieve their goals. Kim earned a Bachelor of Fine Arts from the Academy of Art University, and a Bachelor of Business Administration in Marketing from Howard University.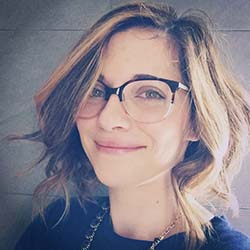 Panelist: Amanda Markmann, Creative Director at Adfero
Amanda Markmann has been working in the D.C. advertising and design industry for almost 15 years at agencies like Burson-Marsteller, Discovery Communications, plus running her own business in between having a couple of kids. Amanda is currently the Creative Director at Adfero, where she leads a uniquely talented team that creates strategic, visually arresting and emotionally captivating work for clients. Amanda also runs a household that includes — but is not limited to — three energetic little boys, a very large dog and her husband Bill.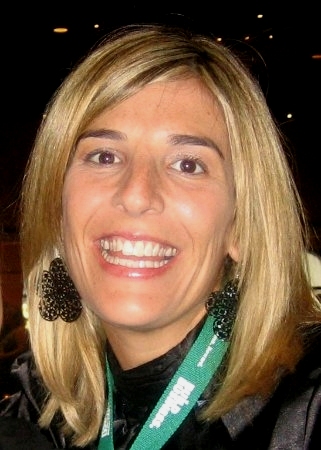 Panelist: Erin Orr, Communications Director at Virginia Spine Institute
Erin Orr is the Director of Marketing Communications at Virginia Spine Institute. She has over 15 years of experience in professional-services strategic marketing and communications in both B2B and B2C. Her experience is a fluid blend of "big company" best practices and "small company" resourcefulness. Outside the 9-to-5, Erin enjoys outdoor activity, running, crafting and traveling with her family. Her favorite hobby is playing "team mom" and "class mom" for her 10-year old son, and cheering on her budding multi-sport athlete.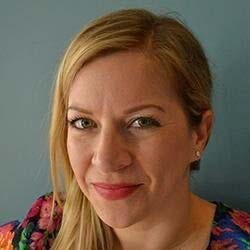 Panelist: Katie Parker, Director of Product Design at The Washington Post
Katie Parker is the Director of Product Design at The Washington Post. Katie's team is responsible for designing The Washington Post's websites, mobile sites, native apps, and newsroom tools. Katie's been with The Post for six years — an eventful and thrilling time. Katie loves road trips and sailing the Chesapeake with her 7-year-old son Elliot, husband Damon, and Ned, the best dog ever.
Big Thanks to Our Sponsors!
Adfero and Blue State Digital DC for the snacks and beverages.
The Washington Post for hosting us in the East Tower Penthouse.
AIGA Women Lead
This is an AIGA Women Lead event. We look forward to seeing you there!
More ways to get involved in Women Lead:
Event contact: Katerina Martchouk katerina@aigadc.org
Illustration by Nina Reck Design
A portion of the proceeds will support AIGA DC Design Continuum Fund scholarship, helping launch the next generation of designers.